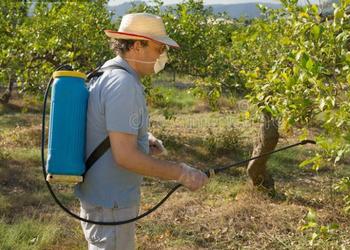 WASHINGTON, DC, June 15, 2018 (ENS) – The U.S. Environmental Protection Agency today announced that the agency will provide newly expanded pesticide safety training materials to agricultural workers – but it took a lawsuit brought by three states to activate these materials.
The EPA announced that it will publish a notice in the Federal Register stating that the agency will implement critical safeguards for agricultural workers that protect against exposure to pesticides.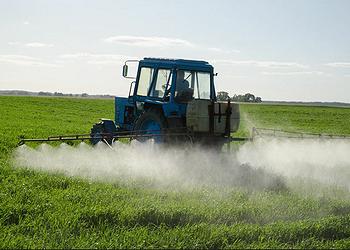 This move comes two weeks after New York, California and Maryland filed a lawsuit challenging the EPA's actions.
California Attorney General Xavier Becerra said, "EPA Administrator Scott Pruitt has backed down to do what the law requires – implement critical safeguards for agricultural workers. This is an important victory for some of America's hardest workers and for the Rule of Law."
"Day in, day out, our families enjoy fresh fruits and vegetables because of our agricultural workers, many of whom are immigrants living in California," said Becerra.
New York Attorney General Barbara Underwood said, "Last month, our office led a lawsuit against the EPA for purposefully denying farmworkers the tools they need to protect themselves and their families from poisonous pesticides."
"Today, the EPA reversed course," she said. "Again and again, the EPA has broken the law, and we've fought back and won. We won't hesitate to do what's necessary to protect the health and safety of all New Yorkers."
The training requirements that Administrator Pruitt had wanted to discard before the states filed suit allow agricultural workers to:
* – Learn how to minimize family members' exposure to pesticides from contaminated clothing or footwear;
* – Access information about the hazards posed by particular pesticides; and
* – Ensure they are aware of guidelines for emergency medical care.
The Agricultural Worker Protection Standard is a regulation first implemented by the EPA in 1992 to reduce the number of illnesses and injuries to agricultural workers nationwide from exposures to pesticides.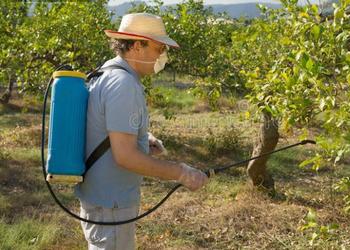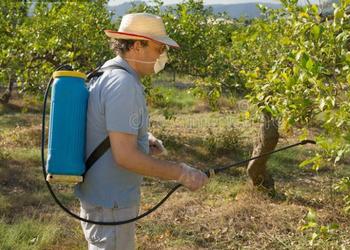 In 2015, after determining that many incidents of pesticide exposure might have been avoided if farmworkers had better training, the EPA strengthened the Worker Protection Standard and required employers to provide agricultural workers and their families with new training.
This new training resulted from more than 15 years of stakeholder meetings and the consideration of over 2,400 public comments.
The WPS training revisions are intended to decrease pesticide exposure incidents among farmworkers and their family members, avoiding lost wages, medical bills and absences from work and school.
Yet despite the availability of updated training materials, the Trump Administration's EPA suspended the new training requirements without following the necessary public notice and comment procedures.
On May 30, Attorneys General Barbara Underwood of New York, Brian Frosh of Maryland, and Becerra filed suit alleging that the EPA's suspension was arbitrary and capricious, in violation of the Administrative Procedure Act.
"EPA Administrator Scott Pruitt is not above the law. He does not get to do away with protections simply because he does not like them." said Becerra. "It's because of agricultural workers – many of whom are immigrants – that families across America can enjoy fresh fruits and vegetables. Agricultural workers deserve to know that we have their backs. We will continue to hold the EPA accountable. That's why, with today's lawsuit, my Office has sued EPA Administrator Pruitt a total of 11 times."
The exact number of workers injured each year by pesticides in the United States is unknown, because there is no national surveillance system for acute pesticide illness reporting and no surveillance system for tracking chronic illness related to pesticide exposure.
Thirty states require health professionals to report suspected pesticide poisoning, but many incidents go unreported due to a number of factors, including workers' failure to seek medical care, workers seeking medical care in Mexico, medical misdiagnosis, and health provider failure to report, according to the nationwide nonprofit Farmworker Justice, that seeks to empower migrant and seasonal farmworkers to improve their living and working conditions, immigration status, health, occupational safety, and access to justice.
Factors deterring farmworkers and their families from seeking medical care for pesticide illness include lack of health insurance, language barriers, immigration status, cultural factors, lack of transportation, lack of awareness of or exclusion from workers' compensation benefits, and fear of job loss.
Farmworker Justice cites a study of acute pesticide poisonings between 1998 and 2005 among agricultural workers in the United States that found an average of 57.6 out of every 100,000 agricultural workers experience acute pesticide poisoning, illness or injury each year. This number excludes workers who suffer chronic health problems such as cancer, infertility, and neurological disorders, including Parkinson's disease, as a result of these toxic exposures.
Combined exposure to three chemicals commonly sprayed on crops to fight pests in California's Central Valley triples the risk of Parkinson's disease for people who work near where the pesticides are sprayed, a research team headed by Dr. Beate Ritz, professor of epidemiology at the UCLA School of Public Health, found as far back as 2011.
But Pruitt is still attempting to weaken the Agricultural Worker Protection Standard. His office said Thursday that the agency plans to publish a Notice of Proposed Rulemaking later in 2018 to solicit public comments on proposed revisions to the WPS requirements for minimum ages, designated representatives, and application exclusion zones.
Copyright Environment News Service (ENS) 2018. All rights reserved.