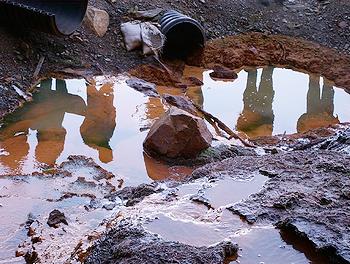 WASHINGTON, DC, July 25, 2013 (ENS) – The U.S. Environmental Protection Agency today selected eight academic partners for the Toxics Release Inventory University Challenge, a project that finds innovative ways to increase public awareness of toxic chemical releases.
Every year, thousands of U.S. manufacturing facilities submit reports on their waste management practices for toxic chemicals, including the release of those chemicals into the environment.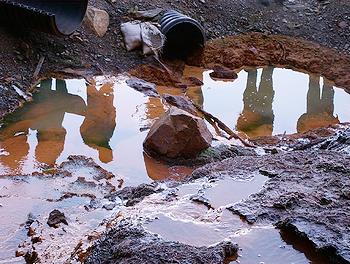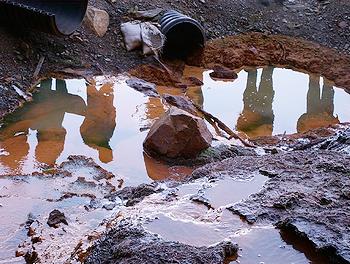 The Toxics Release Inventory program collects information on chemical releases to the air, water and land, as well as information on waste management and pollution prevention activities by facilities across the country. TRI data are submitted to EPA, states and tribes by facilities in industry sectors such as manufacturing, metal mining, electric utilities, and commercial hazardous waste facilities.
EPA's Toxics Release Inventory, TRI, Program makes these data available to everyone through online reports, search tools and applications.
The Toxics Release Inventory provides information about toxic chemical releases to the air, water, and land and helps industry, government, nongovernmental organizations, and the public make informed decisions about health and environmental protection.
"For more than 25 years, EPA has gathered critical environmental data to provide communities with information that empowers them to protect their air, water, and land," said Renee Wynn, acting assistant administrator for EPA's Office of Environmental Information.
"Through the TRI University Challenge, we hope to raise student awareness of environmental data and programs while improving research on our environmental challenges to further our work to protect Americans' health and the environment," she said.
Through the new partnerships, EPA will work with eight academic institutions to develop practical and replicable projects focused on pollution prevention, sustainability, community engagement, and technology for improving the presentation and understanding of data from the Toxics Release Inventory.
Several of the winners will promote the use of Toxics Release Inventory as a sustainable development tool and the adoption of pollution prevention technologies.
Others will use the TRI data to cultivate relationships among stakeholder groups or improve the communication of TRI-related information.
Still others will investigate the use of new technologies or analytic methods to integrate TRI data with other datasets to unlock the broader potential of this information.
Several projects will explore ways to integrate TRI information into college and university classrooms that can be used in classrooms across the country.
The selected projects were proposed by faculty and students from:
Drew University – Environmental Studies and Sustainability
Huston-Tillotson University – Natural Sciences and Environmental Studies
Indiana University, Bloomington – School of Public Health
State University of New York, Plattsburg – Center for Earth and Environmental Science
University of California, Los Angeles – Institute of the Environment and Sustainability
University of Washington, Bothell – Digital Future Lab and School of Interdisciplinary Arts and Sciences
University of Wisconsin, Green Bay – Natural and Applied Sciences
Washington University in St. Louis – Brown School of Social Work and Public Health
The Toxics Release Inventory University Challenge is open to anyone connected with an accredited college or university, and project timelines are flexible.
While there is no financial award for this challenge, academic partners will receive support from TRI Program staff and national recognition by being featured on the TRI website. Partners will be encouraged to pursue opportunities to speak at relevant conferences and events.
The selected projects will begin in the fall of 2013 and are expected to conclude at the end of the academic school year in the summer of 2014.
Copyright Environment News Service (ENS) 2013. All rights reserved.