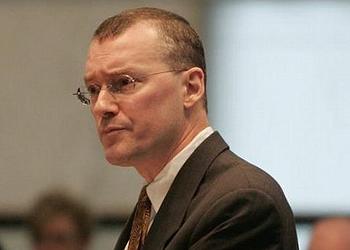 NEW YORK, New York, April 16, 2018 (ENS) – A high-profile gay rights lawyer and environmental advocate burned himself to death in New York City on Saturday to protest the environmental destruction of global warming.
The blackened remains of David Stroh Buckel, 60, were found by passers-by in Brooklyn's Prospect Park. Police said he was pronounced dead at about 6:30 am.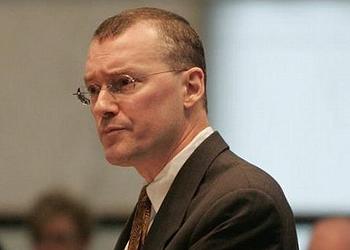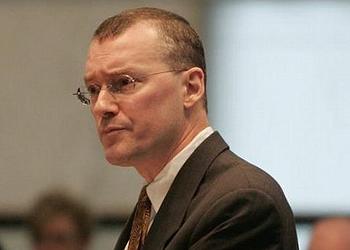 The "New York Daily News" reports that Buckel left a typed suicide note in a manila envelope marked "To the police" in a shopping cart near his body that said, "I just killed myself by fire as a protest suicide."
The note said Buckel hoped his death was "honorable" and "might serve others."
The "New York Times" received an emailed copy of the note, which also said, "Most humans on the planet now breathe air made unhealthy by fossil fuels, and many die early deaths as a result – my early death by fossil fuel reflects what we are doing to ourselves."
In his suicide note, Buckel remembered the many Tibetan monks who have self-immolated to protest the Chinese occupation in Tibet.
"This is not new, as many have chose to give a life based on the view that no other action can most meaningfully address the harm they see," Buckel reportedly wrote. "Here is a hope that giving a life might bring some attention to the need for expanded actions, and help others give a voice to our home, and Earth is heard."
Buckel was a senior counsel and marriage project director at Lambda Legal, the American organization that focuses on lesbian, gay, bisexual, and transgender communities.
At the time of his death, Buckel was also senior organics recovery coordinator with the NYC Compost Project hosted by Brooklyn Botanic Garden.
He previously was a volunteer coordinator of Added Value Red Hook Community Farm, where he practiced composting.
Buckel was nominated for a Solid Waste Association of North America Unsung Hero Award for his work in composting and for the environment.
Buckel wrote "Guidelines for Urban Community Composting, a guide for composting in urban areas.
Buckel graduated from Cornell Law School in 1987.
Buckel was partnered with Terry Kaelber, with whom he was raising a daughter, Hannah Broholm-Vail. Buckel and Kaelber co-parented Hannah with Rona Vail and Cindy Broholm.