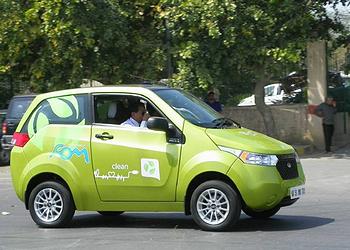 BERKELEY, California, May 29, 2014 (ENS) – India could save 4.8 billion barrels of oil and avoid 270 million tons of carbon dioxide emissions by 2030 if Indian drivers buy electric cars at the rate set by the government targets issued last year, finds a new report by the Clean Energy Ministerial's Electric Vehicles Initiative.
The Clean Energy Ministerial is a high-level global forum to promote policies and programs that advance clean energy technology, share best practices, and encourage the transition to a global clean energy economy.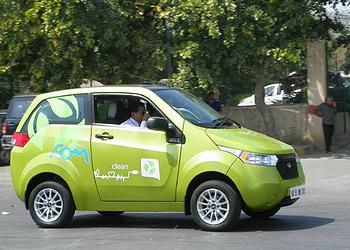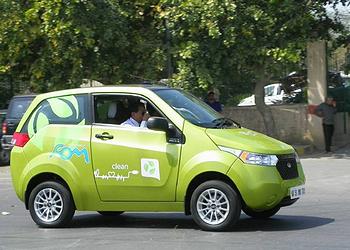 Initiatives are based on areas of common interest among the 23 participating CEM governments – including India. These countries account for 80 percent of global greenhouse gas emissions and 90 percent of global clean energy investment.
Issued May 20, the CEM report "Assessing and Accelerating Vehicle Deployment in India," finds that the benefits of electric vehicles in India are greater than expected when real-world driving conditions are taken into account.
The analysis was supported by the Electric Vehicles Initiative and carried out by two in California institutions, the U.S. Department of Energy's Lawrence Berkeley National Laboratory and the Schatz Energy Research Center at Humboldt State University.
The report is helping to inform the Government of India's National Mission on Electric Mobility, which in 2013 set deployment targets of five to seven million hybrid and electric vehicles in the country by the year 2020.
As vehicle ownership among India's 1.23 billion people is expected to grow, an opportunity exists to diversify the transportation fuel mix to the benefit of the broader economy.
Not only does vehicle electrification improve local air quality and reduce carbon dioxide emissions in support of national sustainability goals, it also supports India's energy security by easing the effects of volatile global oil prices, the report points out.
"Real-world use conditions amplify the benefits of electric vehicles in India, due to the superior ability of electric powertrains to maintain high efficiency in highly transient operation," according to the report, which focuses on electric passenger cars.
"Electric vehicles are one of the most promising technology pathways to reducing greenhouse gas emissions and oil consumption around the world," said lead researcher Anand Gopal of the Lawrence Berkeley National Lab.
"As vehicle ownership in India is set to rise substantially, this new study underscores the important opportunity that exists to diversify India's transportation fuel mix and reduce CO2 emissions," said Gopal.
The research also finds that electric cars could be produced for the Indian market at low cost, due to the much lower range requirements for urban drivers.
An electric car with a 100 km range is sufficient for more than 99 percent of trips in India.
So, reasons Gopal, when factoring in fuel cost savings from switching from oil to electricity, 100 km EVs could become cheaper than conventional vehicles on a life cycle cost basis even before 2030.
In 2015, the consumer payback period for compact 100 km electric cars is 5.6 years, and it is expected to fall as low as 1.8 years by 2020.
As in many markets, the consumer acceptance of electric cars in India will depend on the adequate deployment of charging infrastructure.
The Electric Vehicles Initiative report explored the optimal siting of public charging stations in the New Delhi metropolitan area through the novel use of an agent-based simulation modeling platform.
It found that high levels of service can be provided for 10,000 electric passenger cars at a "reasonable infrastructure cost" of $760,000 (Rs 460 lakhs).
Most of these are "slow" chargers, which the study says should meet drivers' needs if they are located in the more densely populated and frequented areas of the city.
Although India was used as a case study, the goal is to offer this advanced modeling platform to any government interested in optimizing the location and level of charging infrastructure in urban areas.
"Use of rigorous methodologies like the one pioneered in this work should help national and local governments design EV polices and incentives that are smarter and more rooted in data-driven analysis," said Paul Telleen of the U.S. Department of Energy, the U.S. representative to the Electric Vehicles Initiative.
The research was conducted in close collaboration with the Department of Heavy Industry of the Government of India. The Delhi Transport Department also contributed to this report.
This research product of the Electric Vehicles Initiative was supported by the Office of International Affairs, U.S. Department of Energy.
The Electric Vehicles Initiative is a multi-government policy forum focused on accelerating the introduction and adoption of electric vehicles worldwide. The Initiative sets a target date of 2020 for the global deployment of 20 million electrified vehicles, including plug-in hybrids and fuel cell vehicles.
Electrifying the global vehicle fleet is a key component of the Clean Energy Ministerial goals of improving energy efficiency and enhancing clean energy supply.
The 23 governments participating in Clean Energy Ministerial initiatives are Australia, Brazil, Canada, China, Denmark, the European Commission, Finland, France, Germany, India, Indonesia, Italy, Japan, Korea, Mexico, Norway, Russia, South Africa, Spain, Sweden, the United Arab Emirates, the United Kingdom, and the United States.
Copyright Environment News Service (ENS) 2014. All rights reserved.
PHOTO: Traffic jam, New Delhi, May 1, 2014 (Photo by Tahir Hashmi)