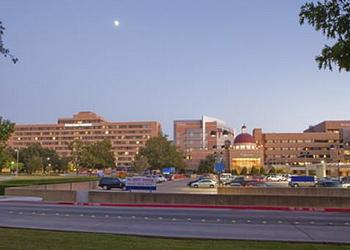 DALLAS, Texas, October 1, 2014 (ENS) – The Centers for Disease Control and Prevention has confirmed the first Ebola case in the United States in a person who returned to Texas by plane after visiting the West African country of Liberia, where the disease is running rampant.
In a press conference, CDC Director Dr. Tom Frieden said that although the person had no symptoms when leaving Liberia, or when entering the United States, he started to show symptoms of Ebola virus disease four to five days following his travel. The patient is Thomas Eric Duncan, a Liberian national.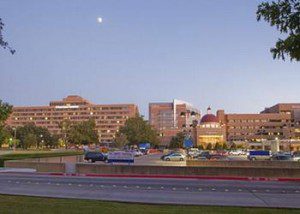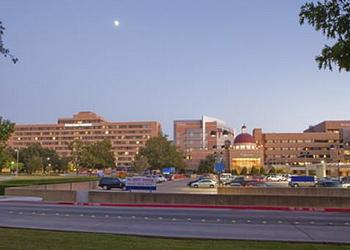 Duncan fell ill on September 24 and sought medical care at Texas Health Presbyterian Hospital Dallas on September 26. At that time, doctors did not diagnose the Ebola virus and discharged him with antibiotics, medicines that do not treat viruses.
After developing symptoms consistent with Ebola, Duncan was admitted to Texas Health Presbyterian Dallas and placed in isolation on Sunday, September 28.
"Ebola can be scary. But there's all the difference in the world between the U.S. and parts of Africa where Ebola is spreading. The United States has a strong health care system and public health professionals who will make sure this case does not threaten our communities," said Dr. Frieden, MD, MPH. "While it is not impossible that there could be additional cases associated with this patient in the coming weeks, I have no doubt that we will contain this."
Dr. Frieden said, "We will control this case of Ebola, so that it does not spread widely in this country."
As he reiterated in the press conference, Ebola is not a highly contagious disease, although it is a highly destructive disease.
Duncan did not exhibit symptoms of Ebola during the flights from West Africa and the CDC does not recommend that people on the same commercial airline flights undergo monitoring, as Ebola is only contagious if the person is experiencing active symptoms.
Duncan reported developing symptoms several days after the return flight.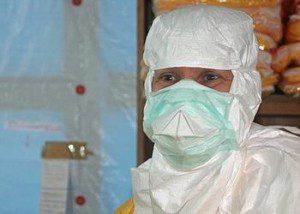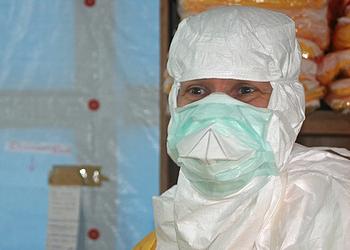 Dr. Frieden said that the next steps involve caring for the patient, to provide the most effective care possible, and as safely as possible, to maximize the chances that the patient will recover.
Texas Health Presbyterian Hospital Dallas is an 898-bed acute-care hospital treating some of the most complicated cases in North Texas.
CDC and public health officials in Texas are taking precautions to identify people who have had close personal contact with the ill person while he could have been infectious.
"Those people will be monitored. Their temperatures will be taken daily. If they develop fever, they will be isolated and cared for. Any chances that they will infect other people will be eliminated," Dr. Frieden said.
Health care professionals have been reminded to use meticulous infection control at all times.
The current outbreak of Ebola in West Africa began in March and is now spreading "exponentially," according to the UN's World Health Organization.
As the number of patients with Ebola in Guinea, Liberia and Sierra Leone surpassed 6,500 with more than 3,000 deaths, the United Nations is increasing the momentum to curb the spread of the disease, WHO said on Tuesday.
The UN Tuesday began to establish a Mission for Ebola Emergency Response in Accra, Ghana, which will join governments and international partners to respond to the Ebola outbreak. This is the first time in history that the UN has created a mission for a public health emergency.
The United States has donated millions of dollars, medical supplies and expert health care personnel to the stricken countries, and President Barack Obama has sent 3,000 troops to Africa to combat the deadly disease.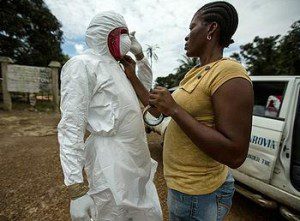 Dr. Frieden said the Centers for Disease Control recognizes that even a single case of Ebola diagnosed in the United States raises concerns. Knowing the possibility exists, medical and public health professionals across the United States have been preparing to respond.
White House Senior Advisor Dan Pfeiffer told CNN Tuesday that the United States has "been prepared for this possibility for a long time."
"America has the best doctors and public health infrastructure in the world, so we're ready to deal with it," said Pfeiffer.
We know how to stop Ebola's further spread, said Dr. Frieden – thorough case finding, isolation of ill people, contacting people exposed to the ill person, and further isolation of contacts if they develop symptoms.
The Texas Department of State Health Services is working with the CDC, the local health department and the hospital to investigate the case and help prevent transmission of the disease. The hospital has implemented infection control measures to help ensure the safety of patients and staff.
Ebola is a severe, often fatal disease. Early symptoms of Ebola include sudden fever, fatigue and headache. Symptoms may appear anywhere from two to 21 days after exposure.
Ebola is spread through direct contact with blood, secretions or other bodily fluids or exposure to contaminated objects, such as needles. Ebola is not contagious until symptoms appear.
The CDC recommends that individuals protect themselves by avoiding contact with the blood and body fluids of people who are ill with Ebola. DSHS also encourages health care providers to ask patients about recent travel and consider Ebola in patients with fever and a history of travel to Sierra Leone, Guinea, Liberia, and some parts of Nigeria within 21 days of the onset of symptoms.
The U.S. public health and medical systems have had prior experience with sporadic cases of diseases such as Ebola, said Dr. Frieden. In the past decade, the United States had five imported cases of Viral Hemorrhagic Fever diseases similar to Ebola – one Marburg and four Lassa. None resulted in any transmission in the United States.
Copyright Environment News Service (ENS) 2014. All rights reserved.