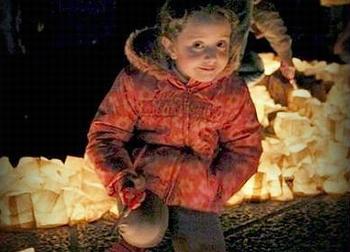 SYDNEY, Australia, March 25, 2013 (ENS) – This year for the first time, Russia's Kremlin, the residence of the President, and Red Square switched off their lights for Earth Hour, a global environmental initiative of WWF held at 8:30 on Saturday night. Some 100 landmarks in 70 Russian cities and towns joined  more than 7,000 cities, towns and municipalities in over 150 countries and territories in turning their lights off.
From Samoa on one side of the International Date Line that bisects the Pacific Ocean to the Cook Islands on the other side, hundreds of millions of people turned off their lights for the seventh annual Earth Hour. They are demonstrating that they are determined to create a sustainable future for planet Earth.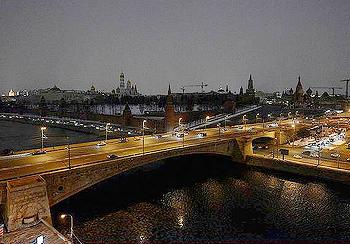 Many of the world's best known human and natural landmarks went dark as the backdrop to a multitude of "beyond the hour" activities and initiatives.
It was the Russian action that particularly inspired CEO and Co-Founder of Earth Hour Andy Ridley.
From his base in Sydney, Ridley said, "WWF's Earth Hour in Russia has become a shining example of the incredible environmental outcomes that can be achieved when people work together and take action beyond the hour."
"Earth Hour has become so much more than lights off," Ridley said in February. "In 2012, as part of our plan to go far beyond the hour, we started another element to Earth Hour called 'I Will If You Will,' and amazing things started to happen."
In Russia, the WWF Earth Hour team built a petition base of more than 120,000 people to support legislative change on marine protection against oil spills. It was passed within nine months after seven years of trying, Ridley explained.
This year, emboldened by their successful feat, Russian supporters gathered more than 100,000 signatures on a new petition calling for forest protection. If successful, it will return a ban on industrial logging which will better protect an area twice the size of France.
"In Uganda, we started the first Earth Hour forest spanning 2,700 hectares of degraded land and now individuals, government officials, and businesses are working to fill it with at least half a million indigenous trees," Ridley said.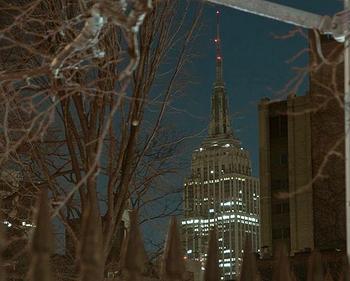 In Botswana, the Former President Festus Mogae has committed to plant a million trees over the next four years starting with 100,000 trees in a severely degraded area called Goodhope.
Girl Scouts in the United States enlisted some 35,000 scouts in their Save Energy Project. These scouts installed 132,141 energy efficient light bulbs in homes and community centers. They have calculated that the impact equals 77.5 million pounds of CO2 emissions eliminated, equivalent to the carbon dioxide absorbed by 7,495 acres of trees in a year.
"What is most important is the ever increasing extent to which Earth Hour's supporters are participating in or taking actions themselves," said Ridley.
"Now in its seventh year, Earth Hour is maturing from its origins as a consciousness raising event in one city, to a global movement that is not just calling for change but is engaging in it," he said.
Born in England, Ridley moved to Sydney in 2002 and took a job as communications director with WWF Australia.
The Earth Hour idea "was born out of frustration," Ridley told the "Sydney Morning Herald."
"In my role with WWF, the thing that kept coming back to my team and me was that we were missing the opportunity to engage with the mainstream; that big bulk of people who were neither confirmed greenies, nor confirmed anti-greenies," he said.
Ridley initiated a think tank with WWF, the Leo Burnett ad agency and Fairfax Media, which publishes the "Sydney Morning Herald," forming a partnership to deliver a "lights out" campaign.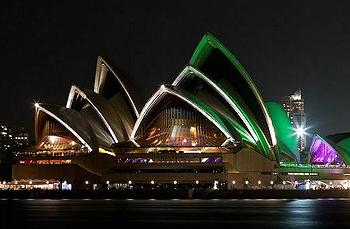 Dermot O'Gorman, CEO of WWF-Australia, said, "Earth Hour started right here in Australia, in one city, with one idea. Now it has been embraced by the world. Earth Hour enables millions of people to connect across cultures and borders, show we care about our environment and commit to meaningful actions for our planet."
From villages in India without electricity being lit with solar energy for the first time, to Libya where participants took part in an 80-kilometer (50 mile) walk from Gharyan to the capital, Tripoli, to celebrate Earth Hour 2013 at 8:30 pm – people from all walks of life shared what the planet means to them and what they are willing to do to protect it.
This year's Earth Hour event was marked by public concerts aimed at youth as a platform to share their passion for the environment. A rap concert in Benghazi, Libya; a rock concert in Nepal's second largest city Pokhara; a band concert in Malaysia's capital Kuala Lumpur; performances in Hanoi, Vietnam and a free reggae show in Kingston, Jamaica were among events that took place around the world.
In Singapore, a dance floor completely powered by kinetic energy generated enough electricity to run an outdoor cinema against the backdrop of Marina Bay.
Six of China's biggest social media sites with a daily reach of 200 million people went dark to raise awareness for Earth Hour.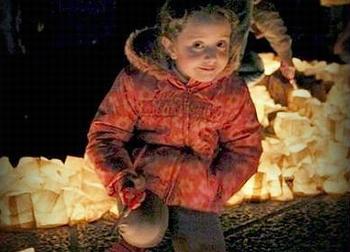 Countries and territories participating in Earth Hour for the first time included Palestine, Suriname, Rwanda and Tunisia. There, WWF, the Tunisian National Agency for Energy Management and Tunisian Scouts celebrated on Habib Bourguiba Avenue, the birthplace of the Arab Spring. Tunisian President Moncef Marzouki inaugurated the event.
Anti-apartheid hero and former President of South Africa Nelson Mandela was one of the first to tweet his support, a timely message given the many reforestation projects around the world tied to Earth Hour's I Will If You Will campaign.
"The trees & forests were destroyed exactly because our people were so dependent upon them as sources of energy. #NelsonMandela #EarthHour," he tweeted.
Earth Hour participating landmarks included the Sydney Opera House and Harbour Bridge, Tokyo Tower, Taipei 101, The Petronas Towers, Beijing National Stadium – Bird's Nest, Marina Bay Sands Singapore, Gateway of India, The Burj Khalifa, The Church of the Nativity – Birthplace of Jesus – Bethlehem, Table Mountain in Cape Town, Dubrovnik City Walls, Eiffel Tower, Avenue Habib Bourguiba, the Acropolis, Tower of Pisa, Rome's Spanish Steps, Berlin's Brandenburg Gate, Buckingham Palace, Tower Bridge, the UK Houses of Parliament, Big Ben, Christ the Redeemer Statue in Rio de Janeiro, Toronto's CN Tower, Las Vegas Strip, New York's Times Square, the Empire State Building, Niagara Falls and the United Nations Headquarters in New York City.
Earth Hour 2013 even extended into space.
Canadian Astronaut Commander Chris Hadfield tweeted images from onboard the International Space Station in celebration of Earth Hour with his unique perspective of seeing cities and natural wonders from above.
Russian Cosmonaut Roman Romanenko sent a video message from International Space Station as The Kremlin, the official residence of the President, and Red Square went dark for the first time.
"The first time I stepped on the board of the International Space Station and saw the Earth from outside, I was amazed by how beautiful and fragile it was," said Romanenko. "Our planet is the most precious treasure that we have. It is our home and we fully depend on it. And its existence depends on us as well. It depends on our attitude to it and on how we use its resources."
"In Earth Hour, people around the world, from all walks of life, have come together to express their concern about the planet's wellbeing and to take action," said Jim Leape, director general of WWF International. "I am inspired to see their commitment. Earth Hour has created a global community, and together we really can make a difference."
Copyright Environment News Service (ENS) 2013. All rights reserved.