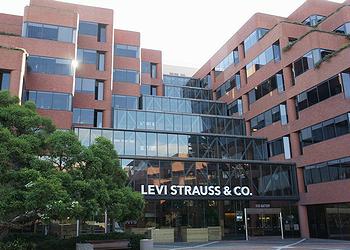 SACRAMENTO, California, August 30, 2015 (ENS) – With just a few days left in the state legislative session, more than 24 California companies have announced their support for two major climate bills that would set new ambitious state goals for reducing climate-changing pollution, boosting renewable energy and decreasing petroleum use over the next 15 years.
"Our support is firmly grounded in economic reality," wrote companies such as Autodesk, Dignity Health, Levi Strauss & Co., Mars and Symantec in letters delivered Tuesday to legislative leaders.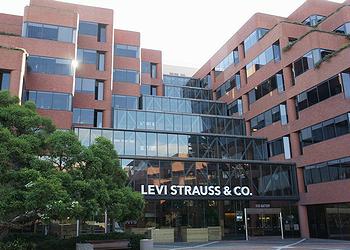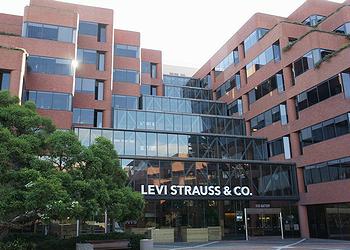 "We know that tackling climate change is one of America's greatest economic opportunities of the 21st century and we applaud the California State Legislature for taking steps to help seize that opportunity," they wrote.
Company executives held in-person meetings with legislators and joined the bills' lead sponsors, Senator Fran Pavley and Senate President Pro Tem Kevin de Leon, at a news conference.
The letters and meetings were organized by the nonprofit sustainability advocacy group Ceres.
"These companies recognize that both SB 350 and SB 32 are vital next steps in California's leading-edge plan to cut carbon pollution and accelerate low-carbon technologies at the pace and scale called for by climate scientists," said Mindy Lubber, president of the Boston-based nonprofit Ceres, which recently opened a California office.
Senate Bill 32, which builds on the progress made by Senator Pavley's 2006 landmark climate bill AB 32, sets a climate pollution reduction target of 80 percent below 1990 levels by 2050.
Said State Senator Pavley, a Democrat representing Agoura Hills, a city in Los Angeles County, "We must send a strong signal to the thousands of businesses already investing in job creation through pollution reduction that the state will stand with you to continue our long-term growth."
"Building on the success of our existing policies will create even more jobs and save families and businesses money on their energy and fuel bills, while also reducing pollution to ensure a cleaner and healthier environment for all," Pavley said.
The second bill, Senate Bill 350, known as Golden State Standards 50-50-50, calls on Californians to increase energy efficiency in existing buildings by 50 percent, obtain half their electricity from renewable sources and reduce petroleum use by 50 percent by 2030.
"The power is in our hands today to make a difference in stemming the release of harmful greenhouse gas emissions that we know are already negatively impacting human health, the environment and our economy," said Rachelle Reyes Wenger, director, public policy and community advocacy for Dignity Health, one of the nation's largest health care companies with 32 hospitals in California.
"SB 32 and SB 350 are common sense policies that our state needs now," Wenger said. "That's why Dignity Health is standing with Senator Pavley and Senator de Leon today in support of these measures."
"Moving ahead with these bills will solidify California's stake as a global leader in addressing climate change," said Anna Walker, senior director for global policy and advocacy for Levi Strauss & Co., the clothing company headquartered in San Francisco.
"SB 32 and SB 350 will not only help our state advance its climate change goals, which are critical to the long-term prosperity of California businesses, residents and the environment, they will also help our state continue to do one of the things it does best – innovate," Walker said.
Ben Thompson, senior manager for sustainability with Autodesk, said, "SB 32 and SB 350 create a positive environment for companies like Autodesk, and the design community as a whole, to develop innovative solutions around low-carbon technologies, buildings and vehicles that can empower industries and communities to address climate change."
Noting that the provisions of SB 350 to combat climate change "will spur innovation and investment in a sustainable California," the California Association for Micro Enterprise Opportunity, CAMEO, said the bill fits the small-business agenda.
"California's small businesses have a major stake in seeing the successful development of sustainable transportation options and power production as well as policies that support affordable building operation costs," said CAMEO chief executive Claudia Viek.
On August 19, Small Business California, on behalf of its network of more than 5,000 employers who represent 3.6 million small businesses in the state, joined in support of SB 350.
On Friday, Democratic Leader of the U.S. House of Representatives Nancy Pelosi, a California Democrat, with 26 other members of the California Congressional Delegation, came out in support of SB 32 and SB 350.
"We're running out of time to address the climate crisis," Pelosi said. "We need strong leadership at the state and local levels because deniers in Congress are still using snowballs to refute the overwhelming consensus of the global scientific community. I hope my friends in the California legislature can lead by example. Pass SB 350 and SB 32, make our state proud, and show the world there is reason to hope for meaningful action."
Last Wednesday, U.S. Senators Dianne Feinstein and Barbara Boxer, both California Democrats, came out in support of the two climate and clean energy bills.
In an open letter to California Assemblymembers, the U.S. senators wrote, "Climate change is happening all around us and is a dangerous reality that we cannot ignore. We are already seeing the effects: record high temperatures, wildfires and floods, and a crippling drought that has harmed communities across California."
Copyright Environment News Service (ENS) 2015. All rights reserved.
Environment News Service (ENS) © 2015 All Rights Reserved.