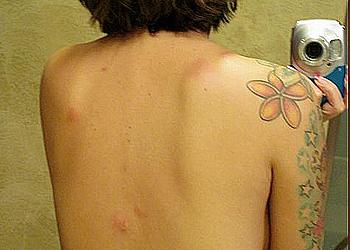 HILO, Hawaii, February 9, 2016 (ENS) – Hawaii County Mayor Billy Kenoi has declared a state of emergency over a dengue fever outbreak on the island of Hawaii, commonly called the Big Island.
In a declaration issued Monday, Kenoi said, "A state of emergency for Hawaii County is authorized in order to prevent the continued spread of this outbreak and to eliminate the dengue fever virus from Hawaii Island."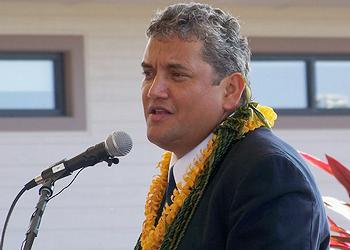 As of Monday, the Hawaii State Health Department has confirmed 252 cases of dengue fever on the Big Island. Communities at greatest risk are on the west coast from the resort town of Kailua-Kona to the rural communities about 20 miles to the south.
The emergency declaration comes a week after Mayor Kenoi, Governor David Ige and other officials responded to critics who said government agencies were doing too little by saying they were "very close" to issuing a state of emergency.
In a separate statement, the governor said he supports the county's decision to issue a state of emergency and is working to release the State Health Department's five percent budget restriction of $250,000 to fund eight vector control positions, one entomologist and one communications position.
"The decision to issue an emergency proclamation is one made by professionals," Governor Ige said in a news conference. "There is a continuous conversation about it, as we proceed through an event and identify a course of action."
The governor said the state will issue an emergency proclamation if and when the dengue outbreak requires additional resources beyond current levels, such as federal assistance.
Ige said and an emergency proclamation would be issued if the dengue outbreak spreads to other islands or expands to include Zika or other mosquito-borne diseases.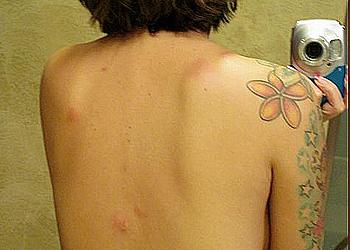 On January 15, the State Health Department received laboratory confirmation from the U.S. Centers for Disease Control and Prevention of a past Zika virus infection in a baby recently born with microcephaly in a hospital on the island of Oahu.
"The mother likely had Zika infection when she was residing in Brazil in May 2015 and her newborn acquired the infection in the womb. Neither the baby nor the mother are infectious, and there was never a risk of transmission in Hawaii," the agency stated.
"We are saddened by the events that have affected this mother and her newborn," said DOH State Epidemiologist Dr. Sarah Park. "This case further emphasizes the importance of the CDC travel recommendations released today. Mosquitos can carry serious diseases, as we know too well with our current dengue outbreak and it is imperative that we all Fight the Bite by reducing mosquito breeding areas, avoiding places with mosquitos, and applying repellant as needed."
To date, there have been no cases of Zika virus acquired in Hawaii. Since 2014, the health department has identified six persons in the state who acquired their infection in another country.
The dengue virus is transmitted to humans by the bite of an infected mosquito. Two of the mosquitos that transmit the virus are found on Hawaii Island, the Aedes aegypti and Aedes albopictus mosquitos.
Dengue fever cannot move directly from person to person – only from an infected person to a mosquito, then after an incubation period, to another person.
Dengue moves around the world by travelers, and the disease is found routinely in 100 countries worldwide.
Visitors or residents infected with dengue coming or returning to Hawaii from other countries may infect local mosquitoes, as happened in an outbreak on Maui in 2001 that spread to Oahu and Kauai before ending in 2002.
The symptoms of dengue include a sudden onset of fever, severe headaches, eye, joint, and muscle pain, and rash on the hands, arms, legs, or feet.
The most effective way to avoid dengue fever is to avoid mosquito bites through personal protection and reducing mosquito habitats by eliminating standing water near homes and workplaces.
"The response to dengue on Hawaii Island is an active partnership between government, health care providers, non-profits, businesses, and our residents," said Darryl Oliveira, Hawaii County Civil Defense administrator. "Mahalo to all those in our community who are working to stop this outbreak."
Copyright Environment News Service (ENS) 2016. All rights reserved.