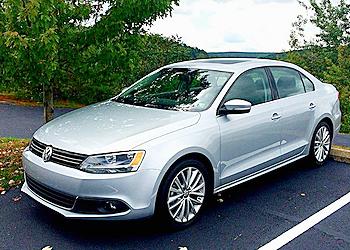 WASHINGTON, DC, June 30, 2016 (ENS) – In two related settlements, one with the United States and the State of California, and one with the U.S. Federal Trade Commission, German automaker Volkswagen AG and related companies have agreed to spend up to $14.7 billion to settle allegations of cheating emissions tests and deceiving car buyers.
The settlements partially resolve allegations by the U.S. Environmental Protection Agency (EPA), as well as the California Attorney General's Office and the California Air Resources Board (CARB) under the Clean Air Act, California Health and Safety Code, and California's Unfair Competition Laws. All allegations relate to the illegal software – "defeat devices" to cheat emissions tests – installed in certain VW diesel vehicles.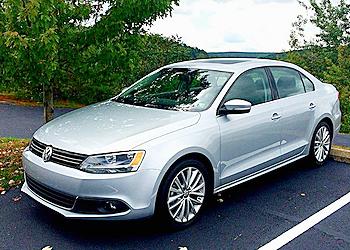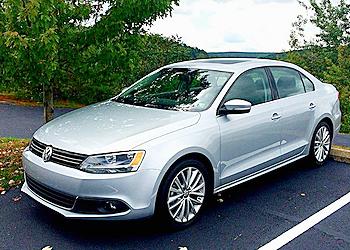 The settlements also resolve claims by the Federal Trade Commission that Volkswagen violated the FTC Act through the deceptive and unfair advertising and sale of its "clean diesel" vehicles.
Remaining unresolved are pending claims for civil penalties or any claims concerning VW's 3.0 liter diesel vehicles, nor do they address any potential criminal liability.
Under the settlements, VW must offer buyers of certain model years the option to have the company buy back the car at retail value as of September 2015 and to offer lessees a lease cancellation at no cost.
Volkswagen expects to offer the buyback and lease termination option to the owners of nearly 500,000 diesel-fueled cars.
The buyback applies to 2009 through 2015 Volkswagen TDI diesel models of Jettas, Passats, Golfs and Beetles as well as the TDI Audi A3. It applies only to 2.0 liter diesel vehicles sold or leased in the United States.
Volkswagen must set aside and could spend up to $10.03 billion to pay off dissatisfied buyers with the buy back, lease termination, and emissions modification compensation program.
In lieu of a buyback, VW may propose an emissions modification plan to the U.S. Environmental Protectio Agency and to the California Air Resources Board.
If the modification plan is approved, VW will be able to offer owners and lessees the option of having their vehicles modified to actually reduce emissions.
Under this option, in accordance with the order of the Federal Trade Commission (FTC), car buyers would also receive money from Volkswagen to redress the harm caused by VW's deceptive advertising.
The Federal Trade Commission ordered Volkswagen to compensate consumers who elect either the buyback or the modification option.
Drivers who choose the buyback option will receive between $12,500 and $44,000, depending on their car's model, year, mileage, and trim, as well as where it was purchased.
And because a straight buyback will not fully compensate consumers who owe more than their car is worth due to rapid depreciation, the FTC order provides these consumers with an option to have their loans forgiven by Volkswagen.
Consumers who have third party loans have the option of having Volkswagen pay off those loans, up to 130 percent of the amount a consumer would be entitled to under the buyback
Under the U.S./California settlement, Volkswagen must achieve an overall recall rate of at least 85 percent of affected 2.0 liter vehicles under these programs or pay additional sums into the mitigation trust fund.
In addition, the companies must spend $4.7 billion to mitigate the pollution from these polluting cars and invest in green vehicle technology.
EPA Administrator Gina McCarthy said, "Today's settlement restores clean air protections that Volkswagen so blatantly violated."
"And it secures billions of dollars in investments to make our air and our auto industry even cleaner for generations of Americans to come. This agreement shows that EPA is committed to upholding standards to protect public health, enforce the law, and to find innovative ways to protect clean air," she said.
Also, the Clean Air Act settlement requires VW to invest $2 billion toward improving infrastructure, access and education to support and advance zero emission vehicles.
The investments will be made over 10 years, with $1.2 billion directed toward a national EPA-approved investment plan and $800 million directed toward a California-specific investment plan that will be approved by the California Air Resources Board.
As part of developing the national plan, Volkswagen will solicit and consider input from interested states, cities, Indian tribes and federal agencies.
This investment is intended to address the adverse environmental impacts from buying the 2.0 liter vehicles, which the governments argue were purchased under the mistaken belief that they were lower emitting vehicles.
"By duping the regulators, Volkswagen turned nearly half a million American drivers into unwitting accomplices in an unprecedented assault on our atmosphere," said Deputy Attorney General Sally Q. Yates. "This partial settlement marks a significant first step towards holding Volkswagen accountable for what was a breach of its legal duties and a breach of the public's trust."
Yates threatened continuing legal action. "While this announcement is an important step forward, let me be clear," she said, "it is by no means the last. We will continue to follow the facts wherever they go."
Copyright Environment News Service (ENS) 2016. All rights reserved.
PHOTO: This Volkswagen Jetta was made in one of the model years covered by the settlements. Minnesota, Oct 2015 (Photo by Branden Flasch)
© 2016, News Editor. All rights reserved.