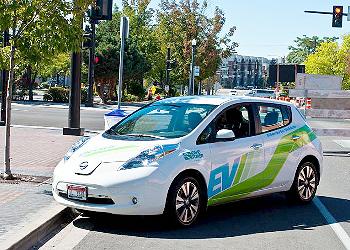 MIAMI, Florida, Febuary 1, 2017 (ENS) – A Miami-based automotive export company has received the first approval from the U.S. government to ship American-made electric cars to Cuba. Putting aside politics in favor of business, the move follows former President Barack Obama's policy of restoring diplomatic relations with the Caribbean nation for the first time in more than 50 years.
Premier Automotive Export, a subsidiary of Cayman Automotive, based in the Cayman Islands, received a four-year license in January from the U.S. Bureau of Industry and Security to ship electric vehicles and charging stations to Cuba, according to the U.S.-Cuba Trade and Economic Council, a nonprofit organization in New York City.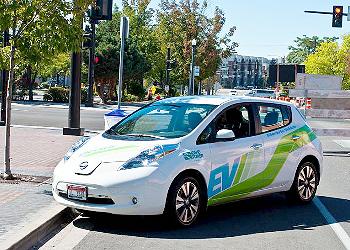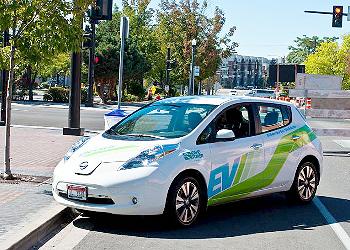 The cars cannot be sold to any agency of the Cuban government, but they can be sent to embassies and U.S. businesses on the island.
Premier Automotive Export plans to ship electric Nissan Leafs to Cuba and install 50 charging locations at petrol stations across the capital, Havana.
John Felder, founder and CEO of Cayman Automotive, says that he chose to directly engage with the licensing staff at the Office of Foreign Assets Control (OFAC) of the U.S. Department of the Treasury and the Bureau of Industry and Security (BIS) of the U.S. Department of Commerce to navigate the licensing process.
Felder said, "The licensing staff at the OFAC and BIS were excellent in assisting me; we were all seeking to create a license never before attempted… and we did."
"I can ship as many vehicles as I want to Cuba," Felder told the "Cayman Compass" newspaper, explaining that Washington still forbids trade with Havana officials "because they don't want to support a Communist government."
Felder predicted this would slowly evolve as ties broadened between the two countries.
Premier Automotive Export's application to the U.S. government reads in part, "This new business will not only benefit the Cuban people by reducing the country's carbon footprint, but also by creating jobs and having a positive effect of our economy."
The BIS license, which is valid until January 31, 2021, requires that all vehicles be exported directly from the United States through the U.S.-based subsidiary, PAE.
Authorized end-users include, but are not limited to, embassies, private enterprises and non-state businesses, self-employed, and U.S.-based companies with operations in Cuba. There may be no transfer of ownership unless authorized by the BIS.
U.S. companies that now have operations in Cuba include Atlanta-based Delta Air Lines, the first U.S. company to establish an office since 1961 in Cuba.
Fort Worth, Texas-based American Airlines which has the largest presence of all U.S.-based air carriers, has an operations office for its resident country manager and expects to have a ticket office soon.
New York-based JetBlue Airways expects to open an office soon.
Stamford, Connecticut-based Starwood Hotels & Resorts Worldwide, a subsidiary of Marriott International, manages the Four Points Sheraton Havana and this year will add two properties.
Premier Automotive Export, coordinating through its office in Miami, is using the Crowley Liner Services twice-weekly container schedule from Port Everglades, Florida, to the Port of Mariel, Cuba.
Copyright Environment News Service (ENS) 2017. All rights reserved.