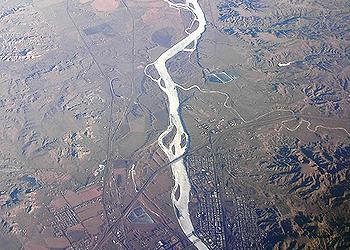 BILLINGS, Montana, January 19, 2015 (ENS) – Warning that "the imminent threat of disaster exists," Montana Governor Steve Bullock has declared a State of Emergency in Dawson and Richland counties after 50,000 gallons of crude oil spilled into the Yellowstone River Saturday. The spill happened near the North Dakota border about five miles upstream from Glendive, a town of 5,000 and the county seat of Dawson County.
Bridger Pipeline LLC, based in Casper, Wyoming, said it has shut down its 42,000 barrel per day Poplar pipeline system after a breach Saturday morning, January 17 released Bakken shale crude oil into the river beginning at about 10:00 am.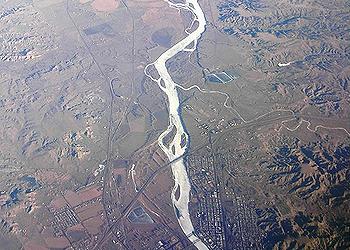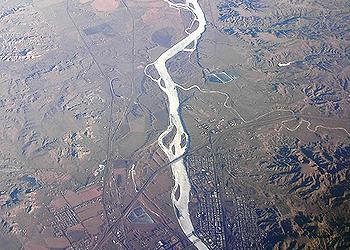 Bridger's initial estimate was that up to 1,200 barrels (50,400 gallons) of crude oil were released, and an unknown amount of that total has spilled into the Yellowstone River.
Bridger activated its emergency response plan and notified all relevant local, state and federal authorities. Company control room operators completed the process of shutting down the pipeline shortly before 11:00 am, Saturday. The pipeline remains shut in.
The Montana Department of Environmental Quality said local authorities were notified of the spill on January 17 at 3:00 pm.
"Our primary concern is to minimize the environmental impact of the release and keep our responders safe as we clean up from this unfortunate incident," said Tad True, vice president of Bridger Pipeline, LLC.
The company has not yet determined what caused the spill or when the pipeline will reopen.
Cleanup has been hampered by icy conditions, and meanwhile, Dawson County has received complaints of odor in drinking water from people who use the municipal water supply.
The Montana DEQ says water samples were taken from the municipal drinking water supply on Monday morning and were expedited to Energy Labs in Billings for analysis.
The U.S. Environmental Protection Agency said in a statement Monday evening that elevated levels of hydrocarbons have been found in Glendive's water supply.
Truckloads of water are being brought into Glendive. The national Centers for Disease Control and Prevention recommends that residents do not drink municipal water and instead use bottled water for drinking and cooking.
The Incident Management Team has ordered bottled water for public distribution at The EPEC building located at 313 South Merrill Avenue.
Montana officials have notified officials in Sidney, Montana, and Williston, North Dakota, both downstream from the leak, and municipal water systems in those cities are being tested for contamination, according to the Montana DEQ.
"This is a significant spill, and the coordination of various response activities at the spill site, the city of Glendive, and downstream locations will be a priority over the next several days," the EPA said in a statement.
Officials are encouraging water conservation to preserve water capacity for emergency response.
Bridger's Poplar pipeline system is a 10″ and 12″ line that moves crude oil from the eastern Williston Basin south to Baker for further transportation to Guernsey. Receipt points include Poplar Station in Roosevelt County, Fisher and Richey Stations in Richland County and Glendive in Dawson County.
Saturday's spill is the second recent oil release into the Yellowstone River. In 2011, Exxon Mobil Corp's 40,000 bpd Silvertip pipeline in Montana ruptured underneath the river, spilling more than 1,000 barrels of crude oil. It cost the company some $135 million to clean up that mess, and Exxon Mobil is still facing state and federal fines of up to $3.4 million.
Copyright Environment News Service (ENS) 2015. All rights reserved.