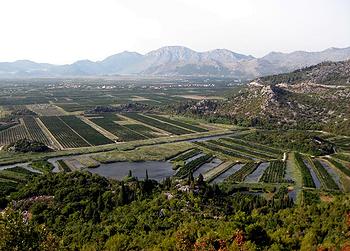 DAVOS, Switzerland, January 24, 2014 (ENS) – Lands covering an area the size of Brazil could be degraded by 2050 if conversion of natural lands to crop lands continues, warns a report by the UN Environment Programme, presented at the ongoing World Economic Conference in Davos.
The report, "Assessing Global Land Use: Balancing Consumption with Sustainable Supply," was produced by the International Resource Panel, a consortium of 27 internationally renowned resource scientists, 33 national governments and other groups, hosted by UNEP.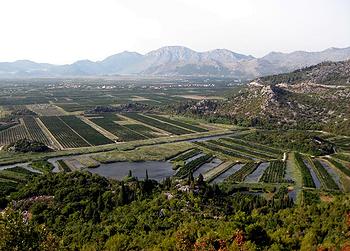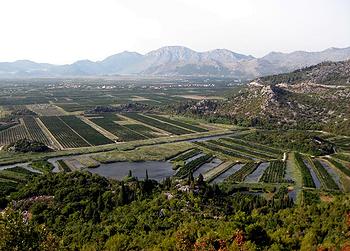 UNEP Executive Director Achim Steiner said, "The findings of the International Resource Panel show that the world has witnessed an unprecedented sharp decline in terrestrial ecosystem services and functions during the past decades. Forests and wetlands have been converted to agricultural land to feed growing populations but at a cost that is not sustainable."
Shifts to more protein-rich diets in developing countries and a growing demand for biofuels and biomaterials, especially in developed countries, are increasing the demand for land, the report finds.
"Recognizing that land is a finite resource, we need to become more efficient in the ways we produce, supply and consume our land-based products. We must be able to define and adhere to the boundaries within which the world can safely operate to save millions of hectares by 2050," said Steiner.
The need to feed the world's growing population has led to more land being converted to cropland at the expense of savannah, grassland and forests.
Agriculture currently consumes more than 30 percent of the world's land area, and cropland covers around 10 percent of all land on Earth. Between 1961 and 2007, cropland expanded by 11 percent, a trend that continues to grow.
Under a business-as-usual scenario, the net expansion of cropland will range from 120 to 500 million hectares by 2050.
The International Resource Panel uses the concept of "Safe Operating Space" as a starting point to understand how much more land use can occur before the risk of irreversible damage – through biodiversity loss, release of carbon dioxide, disruption of water and nutrient cycles and loss of fertile soil – becomes unacceptable.
It calculates that the global cropland area available for supplying demand could safely increase by up to 1,640 million hectares.
But warns that under business-as-usual conditions the expected global land demands by 2050 will overshoot this safe operating space.
"Recommendations from the report are meant to inform policy and contribute to on-going discussions on targets and indicators for sustainable resources management as the world charts a new course for sustainable development post-2015," said Steiner.
The report outlines the need and options to balance consumption with sustainable production. It focuses on land-based products, such as food, fuel and fiber, and describes methods to enable countries to determine whether their consumption levels exceed sustainable supply capacities.
The report calls for:
    Improved land management and land use planning to minimize the expansion of build-up land on fertile soils;
    Investment in the restoration of degraded land;
    Improved agricultural production practices to increase intensification in an ecologically and socially acceptable way;
    Monitoring global land use requirements of countries for the total consumption of agricultural goods;
    Reduction of food waste and shift towards more vegetable diets;
    Reduction the subsidization of fuel crops, including the reduction and phase out of biofuel quotas in consuming countries.
The 44th World Economic Forum Annual Meeting is taking place from 22 to 25 January under the theme The Reshaping of the World: Consequences for Society, Politics and Business in Davos-Klosters, Switzerland.
Copyright Environment News Service (ENS) 2014. All rights reserved.