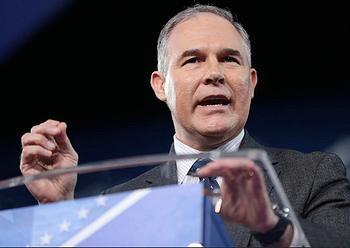 WASHINGTON, DC, July 2, 2018 (ENS) – The U.S. Environmental Protection Agency is trying to delay a court order that requires the agency produce the scientific information Administrator Scott Pruitt relied upon in claiming that human activity is not a "primary contributor" to climate change.
A federal court has now given EPA another three weeks, until August 1, to surrender the materials to Public Employees for Environmental Responsibility, PEER, to satisfy a previous order resulting from a PEER Freedom of Information Act, FOIA, lawsuit.
PEER defines itself as a nonprofit national alliance of local state and federal resource professionals, law enforcement officers, land managers, and other professionals dedicated to upholding environmental laws and values.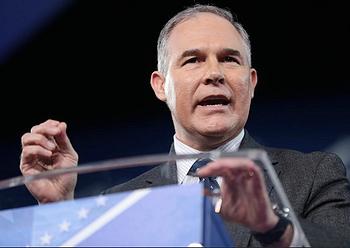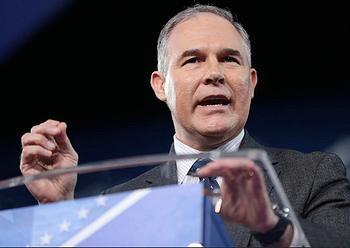 In a March 9, 2017 interview on CNBC's "Squawk Box," Pruitt said regarding carbon dioxide (CO2) created by human activity, that "I would not agree that it's a primary contributor to the global warming that we see," and "there's a tremendous disagreement about the impact" of "human activity on the climate."
The EPA administrator said, "…carbon dioxide created by human activity is not the primary driver of global climate change."
The next day PEER filed a FOIA request asking to see the studies upon which Pruitt based his claim and whether there are any EPA scientific studies that find human activity is not the largest factor driving global climate change.
Not only did EPA fail to respond within the statutory deadline, but even after PEER filed suit to compel production of the materials, the agency contended that it would not respond because the suit is "a trap" in the form of an improper "interrogation."
Last month, a federal court rejected EPA's refusal to search for records. On June 1, Beryl Howell, Chief Judge of the U.S. District Court for the District of Columbia, ordered the EPA to produce the evidence upon which Pruitt based his comments.
In her order, Judge Howell wrote, "Particularly troubling is the apparent premise of this agency challenge to the FOIA request, namely: that the evidentiary basis for a policy or factual statement by an agency head, including about the scientific factors contributing to climate change, is inherently unknowable."
Relying on a 1983 decision, Judge Howell wrote, "Such a premise runs directly counter to "an axiom of administrative law that an agency's explanation of the basis for its decision must include 'a rational connection between the facts found and the choice made,' … EPA's strained attempt to raise an epistemological smokescreen will not work here to evade its obligations under the FOIA."
On Tuesday, June 26, EPA submitted a motion asking for more time, which states, "As of today, however, EPA and its counsel are still working on developing an appropriate search methodology."
PEER opposed this latest EPA motion for "enlargement" of scheduled compliance. This was EPA's fourth such motion in this case.
In a June 29 ruling, Judge Howell ordered EPA to complete its search for the Pruitt climate science by July 11 and to produce by August 1.
"Scott Pruitt's climate science is like Bigfoot – controversial but as of yet no confirmed sightings," said PEER General Counsel Paula Dinerstein, pointing out that EPA has not even begun the search that was ordered to be completed by today.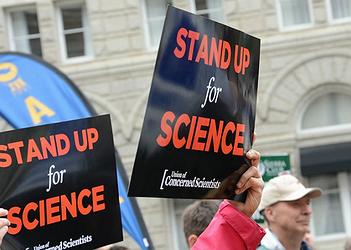 "We suspect EPA is stalling to avoid the moment when it has to admit in open court that Mr. Pruitt was simply talking out of his hat," she said.
On the second part of the PEER request for any EPA studies concluding that human activity is not the main driver of climate change, Judge Howell objected to "EPA's continued misreading of the FOIA request" and scolded the agency for reiterating "already-rejected arguments."
She directed the parties to "to confer and submit, by noon on July 6, 2018, a joint report regarding the search criteria agreed-to and not agreed-to…"
"PEER is more than willing to help EPA search its own database, although one would think a federal agency should be capable of undertaking such a pursuit without needing guidance from a small non-profit," Dinerstein said, noting that in the past EPA has identified a mountain of studies, reports, and findings that show human activity as the primary contributor to climate change but not one that reaches the opposite conclusion.
"Perhaps the problem is that EPA has banished all its climate experts and must rely upon staff who have little grasp of the extensive work the agency has done in this field," she said.
The EPA's 44-member Science Advisory Board, in a critique of the Trump administration's abandonment of environmental protection, voted May 31 in favor of a full board review of the agency's actions to dismantle climate policy.
The Science Advisory Board's mission is to review the quality and relevance of scientific research used by the EPA to draft regulations.
Pruitt, who appointed 15 members of the board, must decide whether to accept its recommendation that the outside scientific experts review his decisions.
With all but two members in agreement, the Science Advisory Board said that it had not received sufficient information on the science behind several of Pruitt's decisions: his planned repeal of President Obama's Clean Power Plan and methane regulations on oil and gas operations, the weakening of auto efficiency and greenhouse gas emissions standards, and the elimination of a rule to curb truck pollution.
The board backed a full review of a revised "social cost of carbon" cost-benefit analysis that the EPA is using that wipes out the benefits of actions to curb carbon emissions.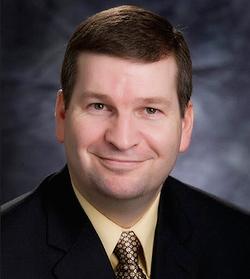 And the board was unanimous in its vote for a review of Pruitt's proposal to restrict the types of scientific evidence the agency can use in writing EPA rules, dubbed his "secret science" policy.
"A common theme is we asked EPA for information, and we didn't get anything," observed Michael Honeycutt, chief toxicologist for the Texas Commission on Environmental Quality, during his first meeting as chairman of the EPA Science Advisory Board, a position to which Pruitt appointed him.
Pruitt was invited to attend the meeting but did not go. In a statement after the votes, he said, "EPA's Science Advisory Board provides valuable independent expertise that informs and improves EPA's actions. We look forward to the Board's feedback and insight that develop from this meeting."
The meeting was the first since Pruitt imposed a new rule banning scientists who receive EPA grants from serving on the board. There is no parallel ban for industry-funded researchers.
America officially still regards climate change as a major threat to national security but the leaders are unclear on what, if anything, they plan to do about it, according to a new analysis by PEER.
President Donald Trump takes inconsistent stands, sometimes simultaneously, on the question while at variance with his top commanders' opinions.
In December, Trump signed the National Defense Authorization Act of 2017 declaring as a matter of law that "climate change is a direct threat to the national security of the United States and is impacting stability in areas of the world both where the United States Armed Forces are operating today, and where strategic implications for future conflict exist."
Also in December, Trump issued his first National Security Strategy that discarded the long-established tenet of climate change as a major national security threat and driver of dynamics affecting vital national interests.
That document also delivered this mixed message, "…the United States will remain a global leader in reducing traditional pollution, as well as greenhouse gases, while expanding our economy."
Just a month earlier, the Trump administration's U.S. Global Change Research Program released the 2017 Climate Science Special Report, the most authoritative U.S. assessment of climate change science, which found the incidence of tidal flooding is accelerating, as are the occurrence of heavy rainfalls, heat waves, and large forest fires.
"To say the Trump strategic posture on climate change lacks coherence would be an understatement," said Dr. Tamara Dickinson, PEER's new director of climate policy, who served in Obama's Office of Science Technology Policy and had previous stints at the National Science Foundation, NASA, and the U.S. Geological Survey. "Our allies and enemies are not the only ones left confused."
Meanwhile, in written testimony to the Senate Armed Services Committee, Defense Secretary James Mattis declared, "I agree that the effects of a changing climate, such as increased maritime access to the Arctic, rising sea levels, desertification, among others, impact our security situation."
The Chairman of the Joint Chiefs of Staff, General Joseph Dunford, has also said that climate change and rising sea levels pose the most serious long-term security threat to the country.
Copyright Environment News Service (ENS) 2018. All rights reserved.