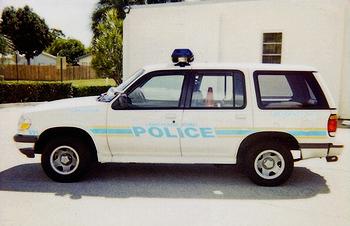 MIAMI, Florida, September 26, 2012 (ENS) – A south Florida couple were sentenced today in Miami federal court for perpetrating a series of disaster-related fraud schemes, including the largest case of financial loss arising from claims filed in connection with the 2010 BP Deepwater Horizon oil spill in the Gulf of Mexico.
Joseph Harvey and Anja Karin Kannell, most recently of Lighthouse Point, an affluent city in Broward County, Florida, filed claims seeking more than $1 million, and succeeded in causing approximately $380,000 to be paid into Texas bank accounts.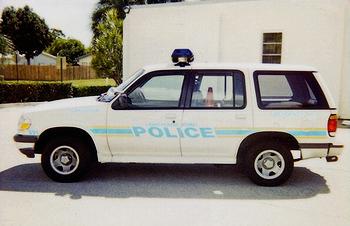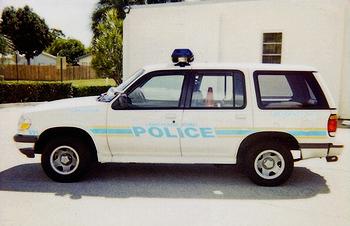 The defendants then withdrew the funds using an ATM card issued in a fictitious account holder's name at machines throughout South Florida, and by sending wire transfers in large amounts to rent luxury homes and purchase high-end vehicles and boats.
Harvey and Kannell were charged with multiple counts of mail fraud, wire fraud, access device fraud, and aggravated identity theft, all in connection with claims they filed for lost income and harm resulting from the BP oil spill, hurricanes and other natural disasters dating back to 2008.
Harvey was previously convicted after trial on 40 of the 41 charges against him. Kannell was convicted on 34 of the 38 charges against her.
At today's sentencing, U.S. District Judge James Lawrence King sentenced Harvey and Kannell each to a total term of imprisonment of just over 13 years.
In addition, the Court ordered restitution of more than $440,000 to victims of their offenses and ordered payment of $441,000 to the United States.
Both defendants have been detained as flight risks since being arrested by U.S. Postal Inspectors in October 2011.
In June 2010, BP established the Gulf Coast Claims Facility to administer, mediate, and settle claims of individuals and businesses for costs, damages, and other losses experienced as a result of oil that spilled from a ruptured well head after the April 20, 2010 explosion and fire on the Deepwater Horizon oil rig leased by BP in the Gulf of Mexico.
In August 2010, the Gulf Coast Claims Facility began receiving and processing claims, paying the claims from the $20 billion Trust Fund established by BP for that purpose.
The jury convicted Harvey and Kannell for filing fraudulent claims against the BP Oil Spill Trust Fund, using 34 assumed identities from August 2010 through January 2011.
According to evidence presented at trial, the defendants used the actual names and social security numbers of people residing in Florida, but submitted addresses located in Louisiana, Mississippi, Alabama, and the Florida Panhandle. Payments were issued to the defendants through accounts established under fictitious names in San Antonio, Texas.
The scheme was carried out through mailings and by use of the internet. The defendants also were convicted of using unauthorized access devices consisting of unique GCCF Claim numbers assigned to their fictitious claims.
In another part of their scheme, the defendants were convicted of mail and wire fraud involving the disaster relief efforts in Louisiana in the aftermath of Hurricanes Gustav and Ike in 2008. The evidence established that at least 47 fraudulent claims, using the personal information of identity theft victims, against the Louisiana Workforce Commission, which was administering the Disaster Unemployment Assistance program, on behalf of the U.S. Department of Labor and the Federal Emergency Management Agency.
Harvey and Kannell also were convicted of filing multiple fraudulent claims against FEMA, asserting that they suffered losses and injuries, and were qualified for disaster assistance as a result of severe storms, tornadoes, and flooding in Mississippi in April and May 2011.
Lastly, Harvey and Kannell filed 76 fraudulent claims for benefits against the employment security agencies of North Dakota and New York state, which administered Disaster Unemployment Assistance programs funded by FEMA to offset the impact of the Valentine's Day 2011 storm that caused severe flooding in Minot and Bismark, North Dakota, and the impact of Tropical Storm Irene on upstate counties in New York state in August 2011.
Although not directly charged in the case, the government presented evidence of the filing by the defendants of fraudulent federal income tax returns in 2010 and 2011, utilizing many of the same stolen identities, resulting in illicit refunds to them of over $284,000 from the Internal Revenue Service. The Court considered this conduct in formulating the sentence in the case.
The case was prosecuted by Wifredo Ferrer, U.S. Attorney for the Southern District of Florida, Henry Gutierrez, Postal Inspector in Charge, U.S. Postal Inspection Service, Miami Field Office, and David Wickersham, Special Agent in Charge, U.S. Department of Labor, Office of Inspector General, Office of Labor Racketeering and Fraud Investigations, Dallas Region.