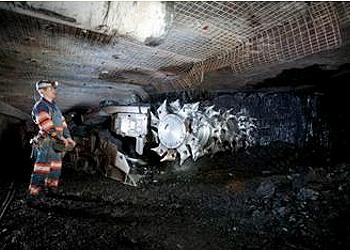 ST. LOUIS, Missouri, April 13, 2016 (ENS) – The world's largest private sector coal company, Peabody Energy, today filed for bankruptcy protection, citing "unprecedented" factors affecting the global coal industry.
"Industry pressures in recent years include a dramatic drop in the price of metallurgical coal, weakness in the Chinese economy, overproduction of domestic shale gas and ongoing regulatory challenges," the company said in a statement.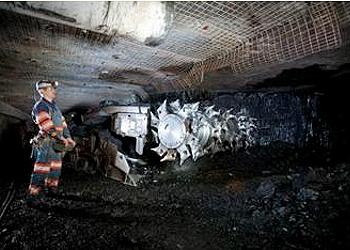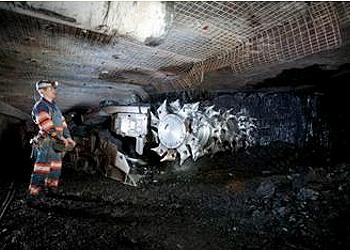 Peabody filed petitions under Chapter 11 for the majority of its U.S. entities in the U.S. Bankruptcy Court for the Eastern District of Missouri. The filings include the international entity Peabody Holdings (Gibraltar) Ltd, but other company holdings are unaffected.
No Australian entities are included in the bankruptcy filings, and Australian operations are continuing as usual. Peabody is Australia's fifth-largest coal producer, with 10 mines and around 3,500 workers, including contractors.
"All of the company's mines and offices are continuing to operate in the ordinary course of business and are expected to continue doing so for the duration of the process," Peabody said.
Peabody President and Chief Executive Officer Glenn Kellow tried to frame the move in a positive light, saying, "This was a difficult decision, but it is the right path forward for Peabody. We begin today to build a highly successful global leader for tomorrow."
"Through today's action, we will seek an in-court solution to Peabody's substantial debt burden amid a historically challenged industry backdrop," Kellow said. "This process enables us to strengthen liquidity and reduce debt, build upon the significant operational achievements we've made in recent years and lay the foundation for long-term stability and success in the future."
In connection with the bankruptcy process, Peabody has obtained $800 million in debtor-inpossession financing facilities, which were arranged by Citigroup and include participation of a number of the company's secured lenders and unsecured noteholders.
The facilities include a $500 million term loan, a $200 million bonding accommodation facility and a cash collateralized $100 million letter of credit facility, and are subject to court approval as well as limitations as set out in the company's filings.
In addition to the company's existing cash position, Kellow said Peabody believes that it has sufficient liquidity to operate its business worldwide post-petition and to continue the flow of goods and services to its customers in the ordinary course of business.
Peabody also announced today that the planned sale of the company's New Mexico and Colorado assets was terminated after the buyer was unable to complete the transaction.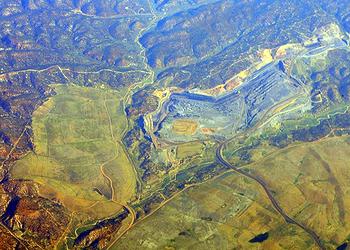 Residents of U.S. communities harmed by Peabody Energy are demanding that the corporation pay "the full human and environmental cost of its business practices," according to a statement from Missourians Organizing for Reform and Empowerment, MORE.
They are urging a settlement that prioritizes unemployed mine workers, makes reparations for cultural genocide and forced relocation, and gives preference to "devastated community economies and polluted lands and waters over payouts to corporate executives and hedge funds."
Residents from Black Mesa in Arizona, Southern Illinois's "Coal Valley," and St. Louis will present their demands for a "Just Transition Fund" at City Hall in Peabody's headquarters city of St. Louis at 4 pm on Tuesday, April 19th.
"The business press twitches at every Peabody stock blip and speculates over who will get paid," said Deborah Castillo of MORE. "We've learned from past coal company bankruptcies: wealthy executives and investors get paid, and taxpayers get the bill. This time, we the people have another idea."
Danny Blackgoat of Big Mountain/Black Mesa and a longtime Dineh (Navajo) activist is demanding the immediate closure of Peabody's mines in Arizona.
"For over 40 years, Peabody has been involved in displacing Dineh people on Black Mesa," said Blackgoat. "Peabody has caused the continuous suffering of Dineh people. It has been the intent of energy companies from the beginning to make Navajo people expendable."
"The bankruptcy court will want to pay out CEOs first, but really those resources should go to the people directly affected – not the tribal governments – but the people affected by Peabody's mine, the people who have resisted forced displacement, the people who Peabody has harassed for decades," Blackgoat urged.
Another Dineh activist, Norman Benally of Big Mountain/Black Mesa, agrees. "Our communities, the ones most impacted by coal mining, could use money to invest in renewable energy and transition our economy away from the coal mine."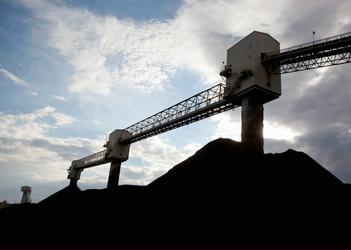 "Visionary people all over the country are working to develop regenerative local economies like this," said Michael Leon Guerrero, national coordinator, Climate Justice Alliance. "The Our Power Campaign envisions clean community energy, and also zero waste; regional food systems; public transportation; efficient, affordable, and durable housing; and ecosystem restoration and stewardship."
Coal currently fuels about 40 percent of global electricity and is expected to be an essential source of global electricity generation and steel making for decades.
While coal is experiencing a worldwide slump prompted by fears of climate change, globally, thermal coal is expected to continue to fuel hundreds of existing coal-fired power plants and scores more now under construction.
Yet during the past year, plummeting global coal demand, stricter environmental regulations and an abundant supply of natural gas have pressured other major mining companies, including the second largest U.S. coal producer, Arch Coal, into bankruptcy protection.
"A company like Peabody with safe, efficient operations will be well positioned to serve coal demand that will continue in the United States and around the world," said Kellow.
"We are a leading producer and reserve holder in our core regions of the Powder River Basin, Illinois Basin and Australia," Kellow said, emphasizing the positive aspects of his company's situation. "Peabody has a new management team, outstanding workforce, unmatched asset base and strong underlying operational performance that represent a key driver in the company's future success."
Copyright Environment News Service (ENS) 2016. All rights reserved.
Environment News Service (ENS) © 2016 All Rights Reserved.