Climategate Scientists Vindicated, 'Honesty Not in Doubt'
LONDON, UK, July 8, 2010 (ENS) – Climate scientists at a UK research unit whose emails were hacked and published in a scandal known as Climategate have been found to be both honest and credible after a lengthy independent investigation.
"Their rigour and honesty as scientists are not in doubt," states the report on the behavior of scientists at the University of East Anglia's Climatic Research Unit, CRU. There was "no evidence to substantiate" allegations of perversion of the peer review or editorial processes, the panel states.
The investigators did find that the scientists showed "a consistent pattern of failing to display the proper degree of openness."
The five-man panel chaired by Sir Muir Russell, former vice-chancellor at the University of Glasgow and former permanent secretary to the Scottish Executive, released its conclusions Wednesday.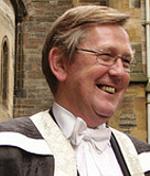 Sir Muir Russell (Photo courtesy U. Glasgow)
The thousands of emails by scientists at East Anglia's Climatic Research Unit, CRU, were used to attack the scientific integrity of researchers at the university and, as a result, on climate science as a whole. Accusers said the CRU scientists manipulated data to advance the view that the planetary temperature is warming rapidly as a result of human activities such as burning fossil fuels.
Announcing the results of the investigation, Russell said, "Climate science is a matter of such global importance, that the highest standards of honesty, rigour and openness are needed in its conduct. On the specific allegations made against the behaviour of CRU scientists, we find that their rigour and honesty as scientists are not in doubt."
"In addition," said Russell, "we do not find that their behaviour has prejudiced the balance of advice given to policy makers. In particular, we did not find any evidence of behaviour that might undermine the conclusions of the IPCC assessments."
These reports by the Intergovernmental Panel on Climate Change published every seven years are reviews of the world's scientific literature on climate compiled by thousands of scientists from more than 100 countries.
Russell said, "But we do find that there has been a consistent pattern of failing to display the proper degree of openness, both on the part of the CRU scientists and on the part of the University of East Anglia, who failed to recognise not only the significance of statutory requirements but also the risk to the reputation of the university and, indeed, to the credibility of UK climate science."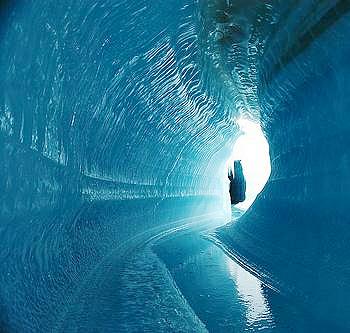 Glacial meltwater channel, Nunavut Territory, Canada, August 2008 (Photo by Angus Duncan)
On the withholding of data in response to Freedom of Information Act requests, the panel recommends that senior management of the university become engaged in "supporting the proper handling of information requests, and recognition in the risk management process of the potential for damage to the university's reputation," said Russell.
On the wider issue of how science is to be conducted in a new world of openness, accountability and what Russell called "citizen involvement in public interest science" the panel found that there need to be new ways of making results and data available.
"There need to be ways of handling criticism and challenge, of responding to a range of different sorts of criticism and getting into a more productive relationship with critics than we have sometimes seen in this case," Russell advised.
In detailing the authorities consulted by the panel during its investigation, Russell said, "I believe this has given authority to our conclusions, and should stop in their tracks those who have made up their minds that this is a whitewash, without waiting to see what we have done."
On handling global temperature data, the panel went to global primary sources and tested how data was handled, said Russell.
On tree-ring temperature reconstructions, the panel looked at the overall picture painted in Chapter 6 of the Fourth Assessment Report of the IPCC in 2007 and examined the influence of CRU. "looking at CRU's publications we do not see any evidence that they were actively selecting tree series to produce a predetermined outcome," Russell told reporters.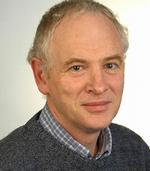 Professor Phil Jones (Photo courtesy UEA)
On influencing the IPCC process, the panel sought advice from the IPCC editors on the role individual contributors can play and found the University of East Anglia scientists, including Professor Phil Jones, who stepped aside as CRU director during this investigation, were members of teams and could not individually influence the IPCC reports.
On peer review, the panel sought input from the editor of The Lancet, the British medical journal, on how the system works, to provide a context for its judgement.
On the allegation that the CRU scientists were "withholding concealing or manipulating" temperature data, Russell explained, "We concluded that whether or not you use data with or without the modifications or adjustments CRU used, and even if you select just subsections of the data, the outcome is robust. How that outcome is interpreted is, of course, a proper matter for scientific debate. So we conclude that the argument that CRU had something to hide does not stand up."
Jones said, "I am, of course, extremely relieved that this review has now been completed. We have maintained all along that our science is honest and sound and this has been vindicated now by three different independent external bodies."
Jones has accepted the new post of Director of Research in the Climatic Research Unit, said UEA Vice-Chancellor Edward Acton.
Jones would say only, "There are lessons to be learned from this affair and I need time to reflect on them before speaking in public, particularly given the scope of this report."
Acton said, "We accept the report's conclusion that we could and should have been more proactively open, not least because – as this exhaustive report makes abundantly clear – we have nothing to hide."
"The need to develop a culture of greater openness and transparency in CRU is something that we faced up to internally some months ago and we are already working to put right," Acton said.
"We accept the need for our response to Freedom of Information requests to be positive and appropriate and we are confident that steps we have already taken in this area will improve further the awareness and understanding of the importance of the Act within the University," he said.
"There are a number of conclusions, findings, and recommendations in this report not just for UEA but for the whole academic and research community," said Acton. "We will all have to take them away and consider them in depth. We expect to accept those which affect us directly and we will examine the best way forward."
Copyright Environment News Service (ENS) 2010. All rights reserved.