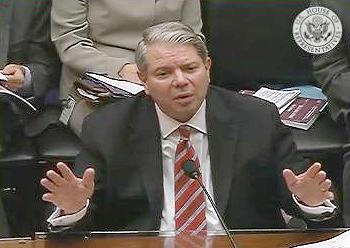 WASHINGTON, DC, February 14, 2013 (ENS) – The U.S. Government Accountability Office has added two new areas to the agency's High Risk List – limiting the government's fiscal exposure by better managing climate change risks and closing gaps in weather satellite data.
The GAO is an independent, nonpartisan agency that works for Congress. Often called the "congressional watchdog," GAO investigates how the federal government spends taxpayer dollars.
Every two years at the start of a new Congress, GAO calls attention to agencies and program areas that are high risk due to their vulnerabilities to fraud, waste, abuse, and mismanagement, or are most in need of transformation.
The GAO said the impacts of Earth's warming climate, "will result in increased fiscal exposure for the federal government in many areas," including, but not limited to, its role as:
the owner or operator of extensive infrastructure such as defense facilities and federal property vulnerable to climate impacts,
the insurer of property and crops vulnerable to climate impacts,
the provider of data and technical assistance to state and local governments responsible for managing the impacts of climate change on their activities, and
the provider of aid in response to disasters."
In its listing on Weather Satellite Data, the GAO said, "Potential gaps in environmental satellite data beginning as early as 2014 and lasting as long as 53 months have led to concerns that future weather forecasts and warnings – including warnings of extreme events such as hurricanes, storm surges, and floods – will be less accurate and timely."
Two other areas – management of interagency contracting and IRS business systems modernization – were removed from the GAO High Risk List because of sufficient progress in addressing past vulnerabilities.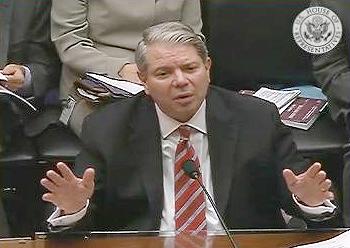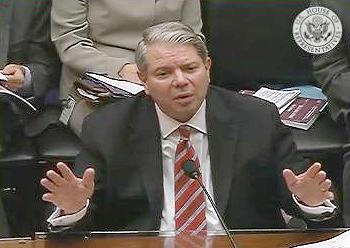 Gene Dodaro, comptroller general of the United States and head of the Government Accountability Office, today released the 2013 list (GAO-13-283) at a bipartisan briefing on Capitol Hill with leaders of the Senate Homeland Security and Governmental Affairs Committee and the House Oversight and Government Reform Committee.
In his testimony on climate change this morning before that House Committee, Dodaro recommended, "A government-wide strategic approach with strong leadership and the authority to manage climate change risks that encompasses the entire range of related federal activities and addresses all key elements of strategic planning."
He said more information is needed to understand and manage federal insurance programs' long-term exposure to climate change and analyze the potential impacts of an increase in the frequency or severity of weather-related events on their operations."
Dodaro recommended a new "government-wide approach for providing the best available climate-related data for making decisions at the state and local level" and also "assistance for translating available climate-related data into information that officials need to make decisions."
He said the government needs, "Improved criteria for assessing a [local] jurisdiction's capability to respond and recover from a disaster without federal assistance, and to better apply lessons from past experience when developing disaster cost estimates."
We and others – including an independent review team reporting to the Department of Commerce and the department's Inspector General – have raised concerns that problems and delays on environmental satellite acquisition programs will result in gaps in the continuity of critical satellite data used in weather forecasts and warnings. The importance of such data was recently highlighted by the advance warnings of the path, timing, and intensity of Superstorm Sandy.
Gaps in information from weather satellites could compound climate change challenges and make responses to extreme weather conditions inadequate, Dodaro told the House committee.
"For more than 40 years," Dodaro explained, "the United States has operated two separate operational polar-orbiting meteorological satellites systems: the Polar-orbiting Operational Environmental Satellite series, which is managed by National Oceanic and Atmospheric Administration, NOAA – a component of the Department of Commerce; and the Defense Meteorological Satellite Program, which is managed by the Air Force."
These satellites cross the equator in the early morning, midmorning, and early afternoon to obtain regular updates throughout the day. The U.S. government also relies on data from a European satellite program.
To save money, a May 1994 Presidential Decision Directive issued by President Bill Clinton required NOAA and the Defense Department to converge their two programs into a single new satellite acquisition, which became the National Polar-orbiting Operational Environmental Satellite System (NPOESS), Dodaro told the lawmakers.
But NPOESS encountered technical challenges in sensor development and experienced program cost growth and schedule delays, in part due to problems in the program's management structure, Dodaro said.
"After several restructurings and recurring challenges, in February 2010, the Executive Office of the President's Office of Science and Technology Policy announced that NOAA and DOD would no longer jointly procure NPOESS; instead, each agency would plan and acquire its own satellite system," Dodaro said.
Dodaro went on to detail the gaps in data flow that are expected to result as each agency procures and launches its satellites and configures ground-based equipment to receive data from them.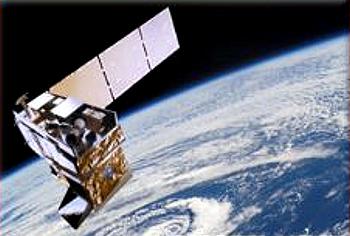 NOAA initiated its replacement program, the Joint Polar Satellite System, JPSS, with a demonstration satellite launched in October 2011. The other system components are: two satellites, with at least five instruments planned for each, to be launched by March 2017 and December 2022; two stand-alone satellites to accommodate three additional instruments; and ground systems for the entire program. The program is currently estimated to cost $12.9 billion," Dodaro said.
The Defense Department wants to use two legacy satellites in storage that could be launched in 2014 and 2020, he said. "However, the two remaining DMSP satellites may not work as intended because they were built in the late 1990s and will be quite old by the time they are launched. If the satellites do not perform as expected, a data gap in the early morning orbit could occur as early as 2014."
"Satellite data gaps in the morning or afternoon polar orbits would lead to less accurate and timely weather forecasting; as a result, advanced warning of extreme events would be affected," Dodaro warned. "Such extreme events could include hurricanes, storm surges, and floods."
He cited National Weather Service studies showing that if there were no polar satellite data in the afternoon orbit, its forecasts for the 'Snowmaggedon' winter storm that hit the Mid-Atlantic coast in February 2010 would have predicted a less intense storm further east, with about half of the precipitation at 3, 4, and 5 days before the event. "Specifically, the models would have under-forecasted the amount of snow by at least 10 inches," he said.
"NOAA's forecasts of Superstorm Sandy's track could have been hundreds of miles off without polar-orbiting satellites," Dodaro said. "Rather than identifying the New Jersey landfall within 30 miles four days before landfall, the models would have shown the storm remaining at sea."
There are other items in the Natural Resources and Environment section of the GAO's 2013 High Risk List – Management of Federal Oil and Gas Resources and Transforming EPA's Process for Assessing and Controlling Toxic Chemicals.
Progress has been made in at least one of those areas, Dodaro said.
"Since the 2011 update, sufficient progress has also been made to narrow the scope of three areas," he said, "Management of Federal Oil and Gas Resources, Strengthening Department of Homeland Security Management Functions, and the Department of Energy's Contract Management for the National Nuclear Security Administration and Office of Environmental Management."
"I am pleased that the High Risk List continues to bring about progress in addressing problem areas across government, as was evident in the two areas dropped from our 2013 list," Dodaro said. "Moreover, as a result of actions taken by Congress, the Office of Management and Budget, and federal agencies, notable progress has been made in the vast majority of areas."
Copyright Environment News Service (ENS) 2013. All rights reserved.
Environment News Service (ENS) © 2013 All Rights Reserved.