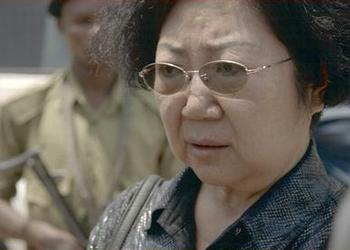 DAR es SALAAM, Tanzania, October 12, 2015 (ENS) – Tanzanian authorities have arrested one of the country's most notorious alleged ivory traffickers, the so-called "Queen of Ivory."
Yang Feng Glan, 66, is charged with smuggling and trafficking 706 elephant ivory tusks weighing some 1.9 tonnes over a 14-year period.
Yang was arrested together with two Tanzanian men, Salvius Matembo and Manase Philemon. All three were also charged with involvement in organized crime. Yang appeared in Kisutu Resident's Magistrate Court in Dar es Salaam on October 7. She faces a maximum sentence of 20-30 years in prison.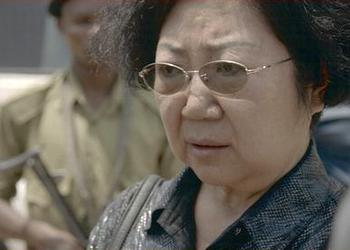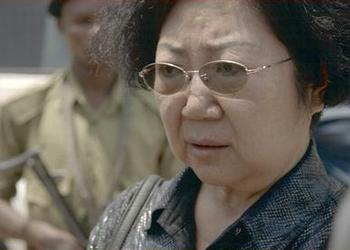 A specialized wildlife trafficking unit under Tanzania's National and Transnational Serious Crimes Investigation Unit made the arrest last week after following Yang for more than a year.
"It's the news that we all have been waiting for, for years," said commented Andrea Crosta, co-founder of the Los Angeles-based Elephant Action League and WildLeaks. "Finally, a high profile Chinese trafficker is in jail."
"Hopefully she can lead us to other major traffickers and corrupt government officials. We must put an end to the time of the untouchables if we want to save the elephant," said Crosta.
"Everyone she has been dealing with will now become a target for law enforcement," he said.
Tanzania has lost 60 percent of its elephants in just five years, with numbers down from 109,000 in 2009 to just 43,000 in 2014.
"Tanzania's elephants have long been an easy target for poachers and traffickers, but this arrest shows that the days when ivory kingpins were untouchable are coming to an end," said Amani Ngusaru, Tanzania country director with the global conservation organization WWF.
"The establishment of special multi-agency task force units to deal with environmental crimes in Tanzania is starting to pay off," said Ngusaru.
"The arrest of the 'Queen of Ivory' will send shockwaves through the organized criminal networks driving the global poaching crisis," said Elisabeth McLellan, WWF co-head, Wildlife Crime Initiative.
"Law enforcement agencies are now targeting the kingpins behind the illegal wildlife trade not just the foot soldiers," she said.
Yang is alleged to have been one of the main links between poachers in Tanzania and international ivory buyers supplying consumers in Asia.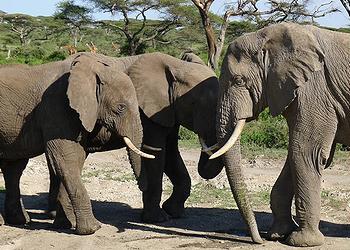 But her arrest is just the start, since many criminal gangs are involved in the international ivory trade, said Ngusaru.
"This arrest is a major success, but the authorities cannot stop now: they must quickly roll up the rest of this criminal network and focus on other kingpins or the killing of Tanzania's elephants will continue," he said.
Hua Chunying, a spokeswoman for China's Ministry of Foreign Affairs, reaffirmed the Chinese government's stance on battling the ivory trade.
"We believe that it is the common responsibility of all countries to protect endangered wild species, including elephants, and the international community needs to tackle the problem with concerted efforts," Hua told the "China Daily" newspaper.
"The Chinese government underscores the importance of preserving wildlife, and will earnestly fulfill its international obligation by stepping up legislation and education to clamp down the smuggling of related items," said Hua.
These arrests came one week after another Chinese woman, Li Ling Ling, and four Tanzanians were charged with smuggling ivory to Switzerland, showing how much the risk has recently increased for wildlife criminals in Tanzania.
But Swiss law enforcement authorities confiscated the ivory and allowed the three Chinese couriers to return home.
"Tanzania has proven how wrong the authorities in Switzerland were to let three Chinese traffickers go scot free," said McLellan. "Hopefully the Swiss authorities will not make the same mistake again."
There is growing international will to get tough on wildlife crime.
Thirty-two countries and several international organizations pledged new action to combat the wildlife trade this past March at the Conference on Illegal Wildlife Trade in Kasane, Botswana.
They committed to strengthen legislation and ensure harsher penalties for financial crimes related to the illegal wildlife trade.
They also reaffirmed a zero-tolerance policy for corruption, which is intended to be more effective in prosecuting and sentencing wildlife crime kingpins.
The participants promised to eradicate both the demand for and supply of illegal wildlife products, and to work towards achieving sustainable livelihoods for communities affected by wildlife crime. They recognized that the active engagement of local people is key to effective wildlife poaching monitoring and law enforcement.
The Kasane Conference followed last year's London Conference, which acknowledged that the illegal wildlife trade had reached unprecedented levels and constituted a crisis.
A historic UN resolution focused on combating the illegal wildlife trade followed in June 2015, adopted by 157 countries at the first UN Environment Assembly in Nairobi, Kenya.
"Tanzania has shown the way, China and other countries must now follow this game-changing arrest by breaking up the international criminal web that the 'Queen of Ivory' was allegedly feeding with Tanzanian ivory for 14 years," said McLellan.
"Tanzania has dealt a serious blow to wildlife crime in the country," she said, "but only concerted international action can halt it in the long run."
Copyright Environment News Service (ENS) 2015. All rights reserved.