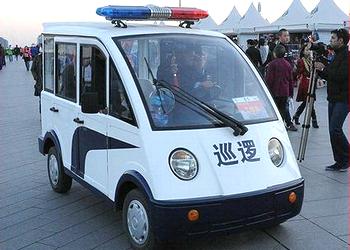 BEIJING, China, July 14, 2014 (ENS) – To fight pollution and drive the growing "new energy" car market across China, five government agencies Sunday jointly unveiled a plan encouraging government bodies to buy more pure electric and hybrid electric cars.
From 2014 to 2016, at least 30 percent of cars purchased by Chinese government agencies must be electrified vehicles, according to the plan released by the National Government Offices Administration (NGOA), the National Development and Reform Commission, the Ministry of Finance, the Ministry of Science and Technology, and the Ministry of Industry and Information Technology.
The state news agency Xinhua quoted an NGOA spokesman as saying that the plan also applies to government agencies and public institutions in regions where controlling small particle emissions has become a challenge.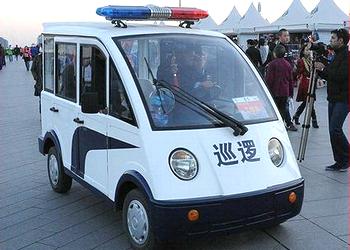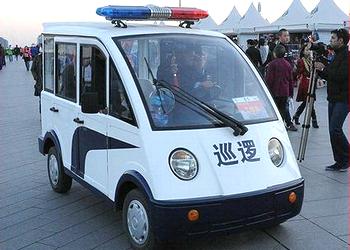 This year, new energy vehicles will account for at least 15 percent of new cars for local government departments and public institutions in the Beijing-Tianjin-Hebei region, the Yangtze River Delta, and the Pearl River Delta.
The percentage will be raised year by year for government agencies, public institutions and organizations that are wholly or partially supported by government funds, the spokesman said.
To implement the plan, the central government promised to offer subsidies for new energy vehicles priced less than 180,000 yuan (US$29,000) after taking into account of the subsidies, and ordered local governments to build more facilities for the use of new energy vehicles.
The plan calls for the ratio of charging stations to new energy vehicles to be no less than 1:1.
Government agencies and public institutions will add new energy vehicle-only parking spaces, and policies favoring electric and hybrid cars will be introduced in the car plate lottery and car purchase quotas, according to the plan.
The plan is the second stimulus in a week to popularize the use of new energy vehicles.
On Wednesday, the Chinese government announced that new energy cars will be exempted from a 10 percent purchase tax starting from September 1, 2014 to the end of 2017.
In 2013, the State Council, China's cabinet, published a five-year roadmap for the development of the energy industry from 2011 to 2015 that said charging services for half a million electric cars would be provided by 2015.
Due to government promotion, new energy vehicle manufacturers have proliferated in China. Currently, 97 Chinese manufacturers are capable of producing new energy vehicles, and 628 car models from these companies have appeared in a government recommendation catalog.
Yet, the number of electric and hybrid cars sold has been small.
In the first half of 2014, electric cars sold just 20,692 units and hybrid electric cars sold 20,477 units. These figures double the numbers sold during the same period last year and accounted for less than 0.2 percent of the nearly 11.7 million total vehicles sold in the same period.
Consumers have complained of poor infrastructure, such as difficult access to charging services, despite prices of new energy vehicles that appear attractive.
Xinhua quoted Hu Enping, a public relations executive of BAW's new energy car division, who said the new plan will boost consumers' confidence in electric and hybrid cars.
"Most consumers now worry about new energy vehicles' technological stability, mileage, and charging services," he said. "If the government starts to buy more cars, it means those aspects have been greatly improved."
Copyright Environment News Service (ENS) 2014. All rights reserved.