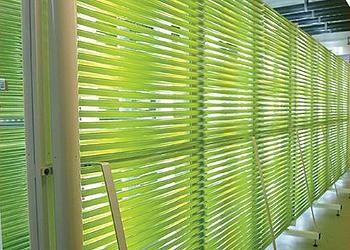 CALGARY, Alberta, Canada, August 9, 2013 (ENS) – To reduce greenhouse gas emissions from oil production in the Alberta tar sands, the government of Canada is investing in a demonstration-scale algal biorefinery that will convert carbon dioxide into commercial products.
The Algal Carbon Conversion Pilot Project – a partnership among the National Research Council of Canada, Canadian Natural Resources Limited and Pond Biofuels – will result in the construction of a unique, $19 million facility in Alberta.
The three-year project will use algae to recycle industrial CO2 emissions from a tar sands facility into commercial products like biofuels. It will be built at Canadian Natural's Primrose South tar sands oil production site near Bonnyville, in east-central Alberta.
"This discovery has tremendous potential to benefit our environment and our economy, and further establish Canada as a leader in managing CO2 emissions," said Science and Technology Minister Gary Goodyear.
The new facility will use carbon dioxide to grow bright green algal biomass. The technology recycles CO2 at the source by incorporating it into algal biomass through photo-synthethis. The algal biomass which will undergo further processing into products such as biofuels, livestock feed and fertilizer.
In addition to mitigating CO2 emissions, algal carbon conversion technology presents an opportunity to remediate wastewater and waste heat.
"Canadian Natural, one of the largest independent crude oil and natural gas producers in Canada, is very pleased to partner with the National Research Council and Pond Biofuels on a project that will lessen our carbon footprint," said Steve Laut, president of Canadian Natural.
"We are continuously reviewing technologies that offer improved environmental performance in our operations," said Laut.
But a mix of bitumen and water has been seeping onto the Cold Lake Air Weapons Range in Alberta because of what Canadian Natural calls "mechanical failures" on some of its old wells.
Last week, Canadian Natural said almost a million liters of bitumen had leaked into the environment from four locations at its Primrose East and Primrose South production sites. Primrose South is the site of the demonstration algal biorefinery.
The damage is now contained to a 13.5-hectare area and a "substantial" amount of oil has been recovered. Bitumen is still oozing to the surface, but at "ever-declining" rates, Laut told CTV News.
Canadian Natural uses horizontal wells to inject high-pressure steam into the bitumen reservoir. Alberta regulators have suspended and restricted steaming operations at the Primrose sites and are investigating the cause of the leaks. The Alberta Energy Regulator has reports of similar bitumen leaks from Canadian Natural Primrose sites from as far back as 2009.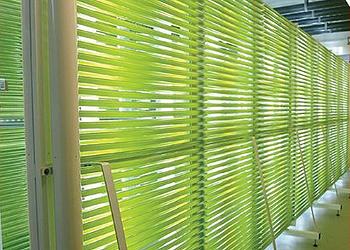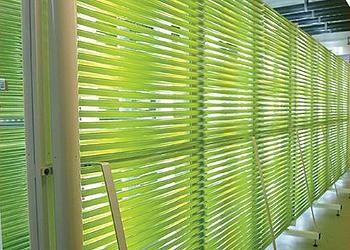 Nevertheless, the algal biorefinery project will proceed. Its goal is to test the viability and feasibility of the technology on a large scale. If proven successful, it can then be used as a model for recycling industrial emissions in the tar sands, and in industries across Canada and the world.
The developers point out that large-scale cultivation of algae in enclosed photobioreactors does not require arable land and does not displace agricultural activities or sensitive ecosystems as does the production of other biofuels.
"As a rapidly growing Canadian company, Pond Biofuels is very excited to partner with the National Research Council of Canada and Canadian Natural on this project in the Canadian oil sands," said Steven Martin, chief executive of Toronto-based Pond Biofuels.
"This partnership, along with our current work with the cement and steel industrial sectors to implement algae technology is an enormous step forward and establishes Canada as the world leader in the field of carbon capture and recycling," Martin said.
Pond Biofuels converts raw smokestack emissions from heavy industry into algal biomass. One of the fastest growing organisms in the world, algae consume almost twice their weight in carbon dioxide. The company says that one tonne of algae can yield 100 liters or more of diesel, and the residual biomass can be used as a renewable coal substitute.
Martin calls algae "the most cost effective and sustainable means of carbon sequestration."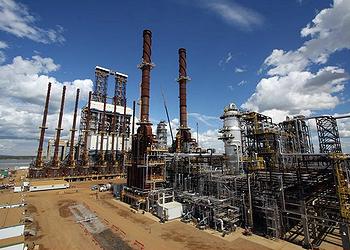 The demonstration biorefinery will test and evaluate the scalability and cost effectiveness of algal cultivation technologies for potential commercial deployment. Researchers will focus on identification of most appropriate algae strains for industrial deployment, greater productivity and reduced costs for photobioreactors, reduced energy costs for processing algal biomass and more high-value, sustainable products that algal biomass might yield.
The goal of the project is to test the viability and feasibility of this technology on a large scale. If the biorefinery demonstration plant at Primrose South is successful, it will be extended to Canadian Natural's Horizon Oil Sands project north of Fort McMurray, Alberta, which produces synthetic crude oil.
On May 7, the Government of Canada announced a shift in focus for the National Research Council with a new structure focused on "real-world applications and on the needs of Canadian business."
The National Research Council will work with industry to bridge technology gaps, helping build a more innovative Canadian economy.
The Algal Carbon Conversion project is an example of the kind of research and technology development that NRC will pursue in order to benefit industry and contribute to a stronger and more prosperous Canada, said Goodyear, announcing funding for the project in late May.
Goodyear said the newly structured National Research Council of Canada will provide Canadian industry with access to the strategic research and development, technical services and specialized scientific infrastructure it needs to excel on the global stage.
Copyright Environment News Service (ENS) 2013. All rights reserved.