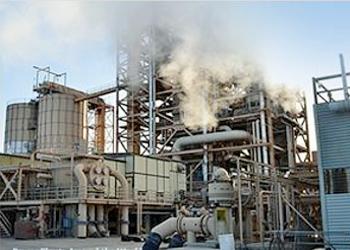 SACRAMENTO, California, July 18, 2017 (ENS) – The California Legislature handed Governor Jerry Brown a hard-fought victory on Monday when a bill to extend California's cap-and-trade program for regulating heat-trapping greenhouse gases through the end of 2030 passed with a two-thirds supermajority vote in both houses.
Without the passage of this bill, the cap-and-trade program would have ended in 2020.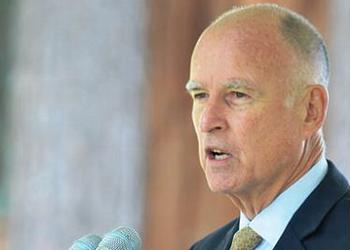 The entire clean air package consists of two bills, the cap-and-trade extension bill and a new program to measure and combat nonvehicular air pollution from stationary sources at the neighborhood level, in communities most affected.
Operating on a pragmatic basis, Governor Brown and his allies used direct appeals coupled with tax breaks and other deal-enhancers that helped major business interests to support the measure.
"Tonight, California stood tall and once again, boldly confronted the existential threat of our time," said Governor Brown. "Republicans and Democrats set aside their differences, came together and took courageous action. That's what good government looks like."
Cap-and-trade requires companies to buy permits to release greenhouse gas emissions, providing polluters with a financial incentive to limit their emissions. The program was launched almost five years ago, and the new legislation would keep it operating until 2030.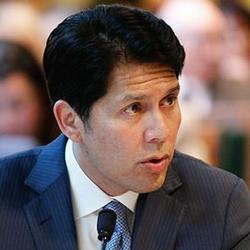 California Senate President pro Tempore Kevin de León, a Los Angeles Democrat, said, "Californians overwhelmingly support our efforts to tackle climate change; they know it's an urgent threat and they want us to continue to lead. That's exactly what we're doing by extending cap-and-trade."
California is the second-biggest producer of the greenhouse gas carbon dioxide (CO2) emitted by burning fossil fuels among the 50 U.S. states. Yet, California aims to cut greenhouse gas emissions by 40 percent from 1990 levels by 2030.
Assembly Speaker Anthony Rendon, a Lakewood Democrat, said, "With this important package we are continuing California's global leadership on climate change and we are protecting the public health by improving air quality in communities throughout our state."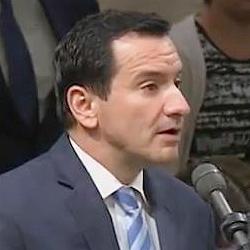 "Is cap and trade a silver bullet on climate change? No. But it is a workable system that can help us reach our emission reduction goals in conjunction with our other climate programs. Extending cap and trade is the right thing to do," said Rendon. "Make no mistake, this is a win for California."
Governor Brown plans to use the money raised from the cap-and-trade program to help finance construction of a high-speed rail line between San Francisco and Los Angeles.
Environmentalists are split on the cap-and-trade issue. Opponents argue that the bill is not tough enough on industry, while supporters say the measure allows California to remain a world leader in climate change control.
NextGen Climate President Tom Steyer said, "We applaud Governor Brown and the Legislature for moving the state forward with these bills. Polluters have gotten away with poisoning the air we breathe and the water we drink in California for far too long. This bill will force polluters to take long-overdue steps to clean up their act or pay the price for polluting our air – especially in our most vulnerable communities."
Supportive of the measures, Union of Concerned Scientists California and Western States Director Adrienne Alvord said, "The bills will help us dramatically lower carbon emissions while aggressively reducing air pollution and maintaining a strong economy."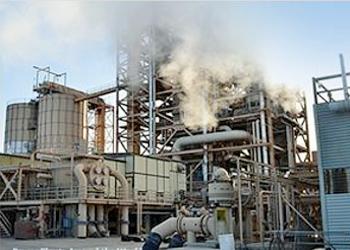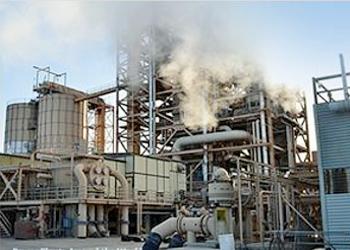 But the nonprofit group Food & Water Watch is part of a coalition of about 50 nongovernmental groups opposing what they consider to be a "deeply flawed" cap-and-trade bill.
Food & Water Watch California Director Adam Scow said today, "Food & Water Watch is very disappointed to see the passage of AB 398, a bill that will extend California's cap-and-trade system beyond 2020. The bill, heavily influenced by the oil and gas industry, makes California's flawed cap-and-trade system worse by allowing excessive allowances to pollute and preventing local regulation of greenhouse gases."
"The climate crisis demands that the State regulate and reduce pollution quickly, but this bill gives polluters loopholes and tax breaks that could result in increased emissions," said Scow. "California's cap-and-trade system cannot be considered a model for any state or nation that takes the climate crisis seriously."
Much of California's agricultural industry expressed support for the bills, as did wildlife groups such as Audubon and the Nature Conservancy.
Former U.S. EPA Administrator and Center for Climate and Energy Solutions President Gina McCarthy said, "At a time when federal leadership is taking a nap on climate action, this extension will send a clear signal to other countries that the American people are not asleep and we are not powerless. States, cities and companies are taking the lead."
"California's cap-and-trade program successfully marshaled market forces to invest in low-carbon solutions," said McCarthy. "It drove innovation, created jobs and cost-effectively reduced emissions while generating revenue to improve air quality for its most vulnerable populations. By extending the program, California will again show the world a low-carbon future is possible in the absence of federal leadership. We can and must meet our obligation to provide our children a healthy, stable and bright future."
Copyright Environment News Service (ENS) 2017. All rights reserved.