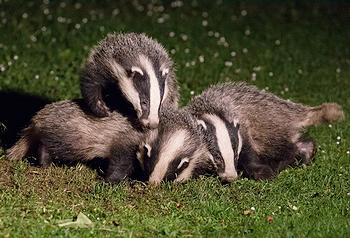 LONDON, UK, April 4, 2014 (ENS) – A comprehensive strategy to eradicate bovine tuberculosis in England by 2038 was released Thursday by Environment Secretary Owen Paterson.
Paterson's strategy abandons previous plans to extend the controversial badger cull to 10 new cull areas across Britain. Killing badgers is intended to address the rise in bovine tuberculosis, a disease spread by cattle that eat grass contaminated with the waste of TB-infected badgers.
Paterson said the government will establish three bovine TB management regions – the High Risk Area, Low Risk Area and the Edge Area. Measures will be applied to control the disease within each zone according to the risk.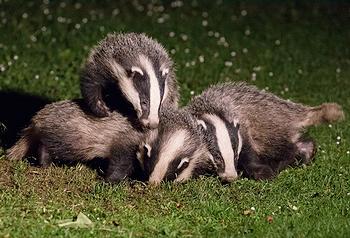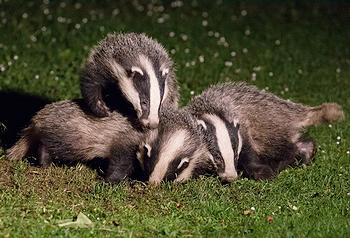 The strategy includes government matching funds for badger vaccination projects in the Edge Area of the disease to increase TB immunity in uninfected badgers and reduce the spread of the disease, as well as "improvements" to the four-year badger cull pilot projects in Somerset and Gloucestershire.
The plan also would strengthen cattle movement controls to stop the disease from spreading from herd to herd.
The government will continue to invest in development of a new vaccine for cattle which could be field tested next year, and an oral badger vaccine which could be available for use by 2019.
Paterson said the government strategy follows recommendations from the Independent Expert Panel that assessed the badger cull efforts last year. He said a series of changes will be made to improve the effectiveness, humaneness and safety of culling. The changes will be monitored to assess their impact before further decisions are taken on more badger cull licenses next year, the secretary said.
"Doing nothing is not an option," said Paterson. "Bovine TB is a terrible disease which is devastating our cattle and dairy industries and causing misery for many people in rural communities. We need to do everything we can, as set out in our strategy, to make England TB free."
The badger culling issue has divided the country.
Princess Anne, the daughter of Queen Elizabeth, raised an outcry on Friday when her call for Britain's badgers to be gassed during an interview with the BBC, was reported.
The Princess Royal said it is the most humane way of dealing with the rise in bovine TB.
Paterson said gassing is under consideration as an alternative to shooting badgers if it proves to be efficient and humane. But the killing of badgers with cyanide gas was outlawed in Britain in 1982 after it was deemed cruel and ineffective.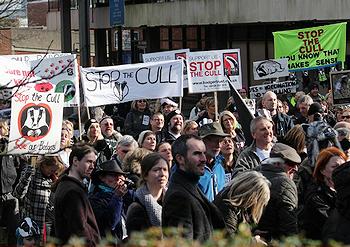 Among many other groups, the Royal Society for the Protection of Animals is opposed to culling badgers by any method, citing the opinions of more than 30 of the top animal disease experts who described the cull as a "costly distraction" that risks making the problem of tuberculosis in cattle worse and that will cost far more than it saves.
The RSPCA said, "As culling cannot be selective, many perfectly healthy badgers will be slaughtered as collateral damage. In fact, as many as six out of seven badgers killed could be bTB free."
"We believe that vaccination, increased levels of testing and improved biosecurity are more effective ways of dealing with bovineTB in the long term," said the RSPCA.
But farmers were "bitterly disappointed in the decision not to roll out badger culls to help reduce TB in other areas where the disease remains persistent and high," said the National Farmers Union.
NFU President Meurig Raymond said, "TB remains a terrible disease for cattle and cattle farmers where it is persistent and high. Statistics released by Defra show there were 4,815 new herds infected with TB in 2013 in Great Britain, with 32,620 cattle slaughtered in an attempt to control the disease."
"As today's strategy sets out, it is hugely important that any cattle controls go hand in hand with measures to tackle the disease in badgers. And culling must play a part in that where TB is rife," said Raymond.
"The four year culls in Somerset and Gloucestershire are pilots and we always expected to learn lessons from them," said Paterson. "It is crucial we get this right. That is why we are taking a responsible approach, accepting recommendations from experts to make the pilots better."
Government improvements to the pilot culls will include more extensive training for contractors carrying out the cull, better planning by the licensed companies to ensure culling is spread evenly across all land available and better data collection to assess progress.
The changes will help increase the effectiveness of the culls by removing more badgers in a safe and humane way, Paterson said.
There will be a trial of a new service in Somerset and Gloucestershire to provide farmers with tailored advice on how to better protect their farms from disease. This service will be available to all farmers within the licensed cull areas.
Copyright Environment News Service (ENS) 2014. All rights reserved.