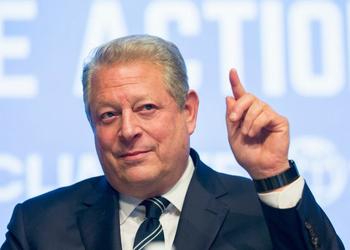 WASHINGTON, DC, November 25, 2017 (ENS) – The seventh annual 24 Hours of Reality broadcast, a starry, 24-hour live event focused on the climate crisis and its solutions, will happen December 4-5, hosted by former U.S. Vice President and Climate Reality Founder and Chairman Al Gore.
The nonprofit Climate Reality Project mobilizes action on climate change with a global movement of more than five million and a grassroots network of trained Climate Reality Leader activists.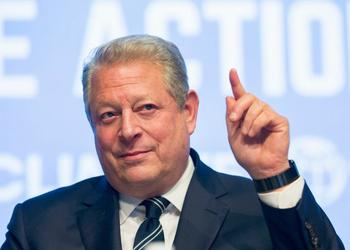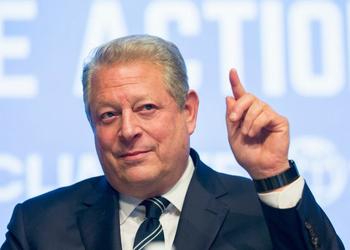 The show, "24 Hours of Reality: Be the Voice of Reality," will explore climate activism happening all across the planet, with the goal of encouraging viewers to speak up for solutions, science, and truth at this decisive point in history.
"We stand at a pivotal moment in our mission to solve the climate crisis," said Gore. "While the Paris Agreement gave the world a critical framework for solving the crisis, it's up to us – concerned citizens of all backgrounds – to keep this progress going, no matter what actions the Trump Administration takes."
"This year's 24 Hours of Reality broadcast will highlight empowered citizens taking action across the world, and will inspire those watching to use their own voices to be part of the solution," Gore declared.
The show will be carried by broadcast partners globally, and streamed live online at 24HoursofReality.org.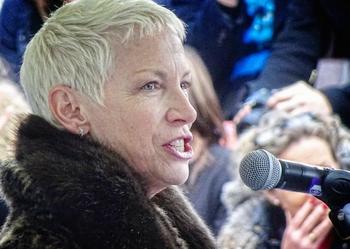 International celebrities, musicians, elected officials, advocates, and other guests will join the broadcast, including musicians: Annie Lennox, Avicii ft Sandro Cavazza, Belinda Carlisle, Billy Bragg, Ellie Goulding, Iggy Pop, Jason Mraz, Jean-Michel Jarre, Maná, Nile Rodgers, Rag'n'Bone Man and Young Paris.
Actors on the show include: Calum Worthy, Helen Hunt and Patrick Adams; while television personalities include HGTV's Property Brothers' Jonathan Scott and Sam Champion.
Elected officials and thought leaders scheduled to appear include New Zealand's newly elected Prime Minister Jacinda Ardern and California Governor Jerry Brown, as well as World Economic Forum Founder and Executive Chairman Klaus Schwab.
Concentrations of the greenhouse gas carbon dioxide (CO2) in the atmosphere multiplied at record-breaking speed in 2016 to the highest level in 800,000 years, according to the World Meteorological Organization. Extreme weather, droughts, floods, glacier and permafrost melt, sea level rise and wildfires have been the result.
Last year the planet lost forested lands the size of New Zealand, an increase of more than 50 percent over the previous year. Forest fires, including a high number in tropical rainforests, appear to be a driving factor.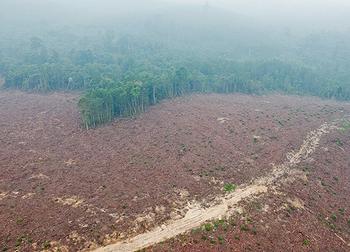 Yet, in the United States, the Trump administration has retreated from climate protection in favor of further fossil fuel development. Still, many citizens are pushing for practical solutions to the Earth's warming climate.
In April, 200,000 Americans marched on the White House to demonstrate broad, bipartisan support for climate action. When President Trump announced his plan to withdraw the United States from the Paris Agreement on climate change, hundreds of thousands of citizens, business leaders, mayors, governors, and more across the nation stood up to say, "We are still in."
24 Hours of Reality: Be the Voice of Reality will highlight these and many other voices and share stories of political, business, community, and personal activism that illustrate how we can all make a difference now.
"This year's theme, Be the Voice of Reality, is a call to action for anyone concerned about the climate crisis and everyone who wants to secure a safer future for our children and grandchildren," said Ken Berlin, Climate Reality President and CEO.
"24 Hours of Reality is a reminder of how far we have come and the work that remains, and we hope to encourage people to join the movement and speak out for climate action at all levels of society – from local city halls to the chambers of Congress," said Berlin.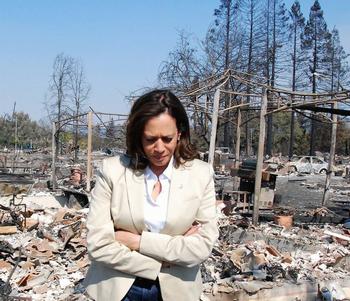 The program will begin on Monday, December 4 at 6:00 PM EST and will be broadcast live from New York City's Roosevelt Island.
The broadcast will travel around the globe highlighting stories of climate activism in six regions: North America, Oceania, Asia, the Middle East and Africa, Europe, and Central and South America.
Gore will share stories and statistics from his slideshow presentation made famous in the film "An Inconvenient Truth" and the recently-released "An Inconvenient Sequel: Truth to Power."
Each of the previous 24 Hours of Reality events has focused on a different theme related to the climate crisis. Last year's broadcast, "24 Hours of Reality: The Road Forward," examined both the challenges and opportunities for climate action and clean energy in the world's 24 largest carbon-emitting countries.
For more information, visit 24hoursofreality.org and watch a preview of the broadcast at http://bit.ly/2jt1plY.
Copyright Environment News Service (ENS) 2017. All rights reserved.
Environment News Service (ENS) © 2017 All Rights Reserved.