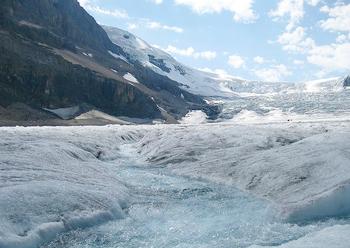 WHITEHORSE, Yukon, Canada, April 23, 2013 (ENS) – The Arctic Athabaskan Council today filed a petition to the Inter-American Commission on Human Rights, requesting a declaration that Canada is undermining the human rights of Athabaskan peoples by allowing emissions of black carbon to warm the Arctic.
The Arctic Athabaskan Council is an international treaty organization established to defend the rights and further the interests of American and Canadian Athabaskan First Nation governments in the eight-nation Arctic Council, of which it is an authorized permanent participant.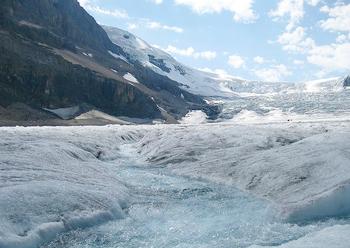 The petitioners point out that readily available emissions reduction measures could slow Arctic warming and melting and protect Athabaskan rights.
"Our homelands are warming. We have experienced rain in December which never happened when I was a child," said Grand Chief Ruth Massie of the Arctic Athabaskan Council, which represents Athabaskan peoples in Canada and Alaska.
"The rain is causing flooding and eroding our river banks. Our glaciers are melting. Permafrost is melting everywhere. It is no longer safe for our people to travel on the land in winter because the ice doesn't freeze solid. We have more trees dying off, and I notice the depletion of animals more and more," said Chief Massie who heads the Council of Yukon First Nations. She submitted the petition today.
"Our petition asks the Commission to declare that Canada is contravening the human rights of Athabaskan peoples guaranteed in the 1948 American Declaration on the Rights and Duties of Man by inadequately regulating emissions of black carbon, or soot, a short-lived climate pollutant that accelerates warming and melting in northern Canada – our homelands," said Massie.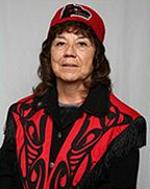 "Many Athabaskan peoples live off the land part of the year, hunting, fishing, trapping and gathering. Sharing country food – caribou and moose are favourites – is fundamental to our culture, but our people can no longer rely on traditional foods because it is getting dangerous to go out on the land," Chief Massie said.
"Climate warming is melting lake ice. The weather is increasingly unpredictable. Our trees have become diseased because it is never cold enough to kill the bug infestations. All of this means that our elders no longer feel confident teaching young people our traditional ways. We drink from lakes and streams, but more and more we worry about our water supply," the chief said. "Climate warming is altering fundamentally the natural environment upon which we depend."
"Please think about this for moment. Put yourself in our shoes," she requested. "What would you do if your age-old culture and economy was threatened?"
The Arctic is warming twice as fast as the rest of the planet. Scientists now believe that reducing emissions of short-lived climate pollutants like black carbon emissions is the best way to slow Arctic warming and melting in the next few decades.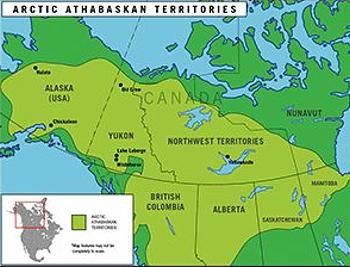 Black carbon is a component of fine particle pollution, or soot, a conventional air pollutant regulated to protect public health. Sources of black carbon include diesel engines, gas flaring and biomass burning from agriculture and other sectors.
Black carbon warms twice – in the atmosphere by absorbing incoming sunlight, and again when it falls on ice and snow, accelerating melting.
"This petition is an urgent call for action from Arctic Athabaskan peoples," said Erika Rosenthal, an attorney with Earthjustice. "Canada has the opportunity to protect the rights guaranteed to Athabaskan peoples in the Inter-American human rights system by implementing available black carbon emissions reduction measures to slow the rapid warming that degrades the Arctic environment."
"Arctic warming and melting is dramatically damaging the environment and natural resources that are the heart of Arctic Athabaskan peoples' lives, livelihoods and culture," Rosenthal said.
Technologies and practices exist to reduce emissions if widely implemented. Measures to reduce emissions taken in or near the Arctic, such as in Canada, have been identified by scientists as a priority as the emissions are more likely to deposit on Arctic snow and ice.
"The petition puts a human face to the crisis of Arctic warming and melting, demonstrating the significant impacts on the lives, culture and health of Canadian families," said Hugh Wilkins of Ecojustice, a nonprofit that provides free legal services to charities and people on the front lines of the environmental movement.
"The Canadian government should take swift, immediate action to slow warming and melting in the Arctic North," said Wilkins, "starting with stronger regulations that require reductions in black carbon emissions, before the extent of this human tragedy worsens."
Copyright Environment News Service (ENS) 2013. All rights reserved.
Environment News Service (ENS) © 2013 All Rights Reserved.