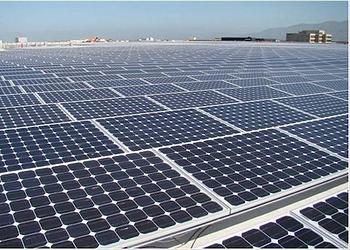 Cities Curbing Carbon Emissions, Mayors Report … Oahu North Shore Resort Agrees to Conservation Easement … Midwest States Contest Ethanol Ruling in Supreme Court … Jury Awards Sickened Family $3 Million in Texas Fracking Case … Developer Jailed for Filling Protected Mississippi Wetlands … EPA's Top 100 U.S. Renewable Energy Users
Cities Curbing Carbon Emissions, Mayors Report
WASHINGTON, DC, April 24, 2014 (ENS) – A climate survey released Wednesday by the U.S. Conference of Mayors shows that cities with a mayoral pledge or formal city council action to curb emissions of the greenhouse gas carbon dioxide are making progress on their goals.
Based on responses from 282 mayors representing cities of all population sizes and from all regions of the country, the survey found two-thirds reported quantifiable reductions in emissions from city operations, while one-third reported quantifiable reductions in citywide emissions.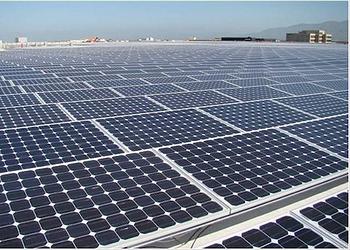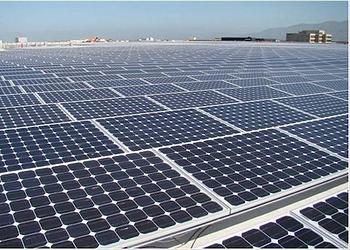 The U.S. Conference of Mayors is the official nonpartisan organization of the 1,400 U.S. cities with populations of 30,000 or more.
On behalf of the Conference of Mayors, Bridgeport, Connecticut Mayor Bill Finch and Carmel, Indiana Mayor Jim Brainard presented the survey findings on a conference call Tuesday with reporters.
"This survey shows how mayors are again leading on an issue that is solidly before us as a nation and before us in our communities. Mayors are doing many things, and mayors are doing great things, but mayors can't do everything," said Mayor Finch, who co-chairs the Conference of Mayors Energy Independence and Climate Protection Task Force.
Mayor Brainard, co-chair of the task force, was among the first to sign the Mayors' Climate Protection Agreement in 2005. Today more than 1,060 mayors have signed this pledge to take action to reduce carbon emissions in cities consistent with the goals of the Kyoto Protocol.
"Mayors are united more than ever to tackle the problems associated with climate change," said Brainard. "When we started this effort in 2005, we thought we had more time to act. Climatic events of late tell us we have to accelerate our efforts at every level."
Entitled "Climate Mitigation and Adaptation Actions in America's Cities," the survey also found that 40 percent of the 282 cities that responded are now working with their citizens to develop a climate adaptation plan.
More than three-quarters of all cities in the survey now have plans in place to respond to power outages. For cities with such plans that experienced a power outage in the last five years, half modified their energy emergency response plans, while another 10 percent adopted a new response plan.
"While Washington is talking about cutting carbon to protect our planet, mayors and their constituents are taking action across the board with millions of Americans actually doing something about it," said Tom Cochran, executive director and CEO, U.S. Conference of Mayors, USCM.
"Our USCM Climate Center with 1,060 mayors is leading the way and mayors across the globe are not waiting for their national governments. Others talk about the future; mayors are walking toward our future," said Cochran. "They are making a difference. This survey proves it."
Five years ago, Energy Efficiency and Conservation Block Grant formula grants were distributed directly to cities by the U.S. Department of Energy as part of the Obama Administration's American Recovery and Reinvestment Act. Of the $2.7 billion provided to the program, $1.3 billion funded the energy and climate efforts of cities.
Copyright Environment News Service (ENS) 2014. All rights reserved.
Oahu North Shore Resort Agrees to Conservation Easement
HONOLULU, Hawaii, April 24, 2014 (ENS) – Oahu's "Keep the Country Country" movement has won a big victory after years of campaigning. Agreement has been reached to establish a conservation easement on 665.8 acres of coastal land at Turtle Bay Resort on Oahu's North Shore.
The Turtle Bay Resort had planned to develop parts of this land, but the coastal stretch from Kahuku Point to Kawela Bay will now be protected forever.
Hawaii Governor Neil Abercrombie announced Thursday that the State of Hawaii, the City and County of Honolulu, The Trust for Public Land, and Turtle Bay Resort had agreed to establish the conservation easement.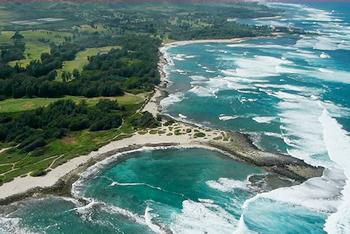 "As I said in my State of the State Address this year, 'there are times for planning, and there are times for acting; now is the time to preserve open spaces at Turtle Bay,'" said the governor.
"This historic agreement is the result of public and private interests joining together to benefit the people of Hawaii and our visitors," said Abercrombie. "This protects the heritage and rural character of the North Shore to 'Keep the Country Country.'"
The agreement preserves open space and providing public access to beaches in the area at no charge. It also allows public access to more than five miles of coastal hiking trails and opens up the area for traditional native Hawaiian cultural practices. In addition, the agreement keeps recreational use available to the public and prevents the sprawl of urban development in the area.
State Senator Clayton Hee said, "The shoreline from Kahuku Point to Kawela Bay represents one of the most beautiful and pristine areas on all of Oahu. As elected leaders, we have a profound and solemn duty and responsibility to preserve and protect this shoreline for future generations just as our ancestors did before us."
The conservation easement placed upon the land will permanently limit use of the land to protect the ecological, recreational and open space characteristics of Oahu's North Shore.
Turtle Bay Resort, the only resort destination on Oahu's North Shore, will continue to own, use and hold title to the land, but the resort and future owners of the land will be bound by the restrictions. The easement will allow restoration of critical marine and land ecosystems and Hawaiian cultural resources. It will foster and enable recreational and educational uses of the land.
Turtle Bay Resort CEO Drew Stotesbury said, "As a part of the North Shore community, Turtle Bay Resort is proud to contribute to the conservation of these unique lands."
The total value of the agreement is $48.5 million; $40 million will be provided by the state, $5 million will be provided by the city, and $3.5 million will be provided by The Trust for Public Land.
The funds provided by the state and the city are subject to appropriation and release of the funds by the Legislature. The Keep the Country Country movement is now asking Hawaii residents to lobby their elected representatives to approve the funding for this easement.
Governor Abercrombie has previously asked for and encourages the Legislature to appropriate $40 million in general obligation bonds. The City Council has already appropriated $5 million for these lands.
Honolulu Mayor Kirk Caldwell said, "We are excited to be a part of the stewardship to protect these natural resources and to secure forever the public's access to that entire shoreline from Kawela Bay to Kahuku Point. … The work is not yet complete, but we can see the light at the end of the tunnel."
Said Honolulu City Council Chair Ernie Martin, "The City Council has constantly demonstrated its commitment to land conservation as evidenced by the Fiscal Year 2014 budget appropriation of $5 million to preserve Kawela Bay. Protecting such a valuable natural resource on the North Shore today is an investment that will reap dividends for generations to come."
Trust for Public Land Hawaiian Islands State Director Lea Hong said, "This historic conservation agreement is supported by The Trust for Public Land, The North Shore Community Land Trust and many community organizations, residents of the North Shore and people from all over our island, along with visitors who enjoy and treasure the area."
Copyright Environment News Service (ENS) 2014. All rights reserved.
Midwest States Contest Ethanol Ruling in Supreme Court
LINCOLN, Nebraska, April 24, 2014 (ENS) – Nebraska and 20 other states have filed a brief in the U.S. Supreme Court requesting review of a lower court decision in a challenge to California's Low Carbon Fuel Standard.
California's Low Carbon Fuel Standard mandates annual reductions in the "carbon intensity" of gasoline and other transportation fuels sold in California. Carbon intensity measures the extent to which carbon is consumed in the production, transportation and use of the fuel.
The Low Carbon Fuel Standard is a regulation adopted by the California Air Resources Board to implement California's Global Warming Solutions Act of 2006.
To comply with the fuel standard, fuel suppliers must keep the average carbon intensity of their total volume of fuel below the fuel standard's annual limit.
The dispute arose because the regulation assigns higher carbon intensity scores to corn ethanol produced in Nebraska and other Midwestern states compared to identical ethanol produced in California.
The petitioners are asking the Supreme Court whether California's Low Carbon Fuel Standard is unconstitutional because it discriminates against interstate and foreign commerce and regulates aspects of fuel production occurring wholly beyond the borders of California.
"This unconstitutional regulation directly threatens $1.3 billion in ethanol sales from Nebraska alone, and untold billions across the Midwest," said Nebraska Attorney General Jon Bruning. "We will continue to fight for Nebraska corn and ethanol producers."
In 2011, the U.S. District Court for the Eastern District of California found the regulation violated the Commerce Clause of the U.S. Constitution by discriminating against state ethanol.
California appealed the district court's decision to the U.S. Ninth Circuit of Appeals.
In March 2012, Nebraska filed a support brief for the plaintiffs in that challenge. In September 2013, the district court's ruling was reversed at the U.S. Ninth Circuit Court of Appeals in decision that split the panel of judges.
The Supreme Court is being asked to review the appeals court ruling.
Writing for the Midwest law firm of Stinson Leonard Street, Harvey Reiter forecasts how the highest court might decide, saying, "In cases going back to the founding days of the republic, the U.S. Supreme Court has read the Constitution's Commerce Clause to outlaw protectionist state legislation."
Copyright Environment News Service (ENS) 2014. All rights reserved.
Jury Awards Sickened Family $3 Million in Texas Fracking Case
DALLAS, Texas, April 24, 2014 (ENS) – Tuesday, on Earth Day, plaintiffs Bob and Lisa Parr won a $3 million jury award in the first fracking verdict in Texas.
The Parrs sued Aruba Petroleum in 2011 for fracking operations which fouled the family's 40-acre ranch property, their home and quality of life, sickened them and their pets and livestock, said the Parrs' attorney David Matthews.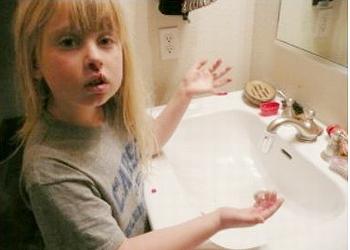 The verdict included $275,000 for the Parr's property loss of market value and $2 million for past physical pain and suffering by Bob and Lisa Parr and their daughter,  $250,000 for future physical pain and suffering, $400,000 for past mental anguish.
Bob and Lisa Parr and  their daughter Emma live in Wise County Texas surrounded by 21 gas wells. The Parrs suffered breathing difficulties, nausea, headaches and rashes, loss of balance and neurological problems that improved when they moved away from their ranch on doctor's orders.
"They're vindicated," wrote Matthews on his law firm's website. "I'm really proud of the family that went through what they went through and said, 'I'm not going to take it anymore. It takes guts to say, 'I'm going to stand here and protect my family from an invasion of our right to enjoy our property.' It's not easy to go through a lawsuit and have your personal life uncovered and exposed to the extent this family went through."
Bruce Baizel, energy program director with the nonprofit advocacy group Earthworks commented, "The jury's decision is important for two reasons. When evidence of fracking's impacts are shown to an impartial jury in a court of law, they find them to be real and significant."
"And," said Baizel, "it shows why the fracking industry is reluctant to allow lawsuits of this type to go to trial. Instead, fracking companies try to force out of court settlements that gag the harmed family as a condition for financial compensation. They almost always succeed, hiding from the public the proof of fracking's dangers. Consequently, industry and government continue claiming fracking is harmless."
"We hope this lawsuit will make regulators, in Texas and around the country, reexamine their assumptions about fracking's dangers, and their responsibility to keep the public safe," Baizel said.
Aruba Petroleum argued that it had complied with air quality and drilling safety guidelines set by the Texas Railroad Commission and Texas Commission on Environmental Quality.
Aruba told the jury the Parrs cannot prove it was one of Aruba's wells that caused them to get sick because the gas wells it drilled, eight within a mile of the Parr land and 14 within two miles, are all over a landscape which features several dozens of other drilling rig operations.
Copyright Environment News Service (ENS) 2014. All rights reserved.
Developer Jailed for Filling Protected Mississippi Wetlands
GULFPORT, Mississippi, April 24, 2014 (ENS) – A real estate developer from Fairhope, Alabama, was sentenced Monday in federal district court in Gulfport for the unpermitted filling of wetlands near Bay St. Louis, Mississippi, in violation of the Clean Water Act.
William R. "Rusty" Miller was sentenced to serve 15 months – nine months in prison and six months in home confinement, to be followed by one year of supervised release.
Miller also was ordered to pay a $15,000 fine and to pay $19,246 in restitution by the sentencing judge, Chief U.S. District Judge Louis Guirola Jr.
Miller pleaded guilty in December 2013 and admitted to having caused the excavation and filling of wetlands on a 1,710 acre parcel of undeveloped property in Hancock County.
Miller acknowleged he was a part-owner of corporations that had purchased and intended to develop the land.
According to the felony information, in 2001 when Miller and his companies acquired the property, he was informed by a wetland expert that as much as 80 percent of the land was federally protected wetland connected by streams and bayous to the Gulf of Mexico and as such could not be developed without a permit from the U.S. Army Corps of Engineers.
Wetland permits typically require that developers protect and preserve other wetlands to compensate for those they are permitted to fill and destroy.
Yet Miller hired excavation contractors to trench, drain and fill large portions of the property to lower the water table and thus to destroy the wetland that would otherwise be an impediment to commercial development.
Hancock County Land LLC, the principal owner of the land, previously entered a guilty plea to related charges. HCL was ordered to pay a total penalty of $1 million and also was ordered to perform community service by completing wetland restoration and preservation plans ordered by the court.
These require the defendant to replant with appropriate native vegetation the wetland area it excavated and filled, donate approximately 272 acres of the southwest quadrant to the Land Trust for the Mississippi Coastal Plain to be preserved in perpetuity, to fund its management and maintenance, to pay $100,000 toward the litigation costs of the Gulf Restoration Network and to pay a civil penalty to the United States Treasury for the amount of $95,000.
Copyright Environment News Service (ENS) 2014. All rights reserved.
EPA's Top 100 U.S. Renewable Energy Users
WASHINGTON, DC, April 24, 2014 (ENS) – Tech companies and retailers lead the EPA's Green Power Partnership list of the Top 100 organizations that use renewable sources of electricity such as wind and solar power.
Intel Corporation continues its seven-year run as the nation's largest voluntary user of green power, meeting 100 percent of its electricity load with renewable resources, according to the EPA.
Other tech companies in the top 10 include Microsoft Corporation, Google Inc., and Apple Inc, which increased its annual green power use by nearly 100 million kilowatt-hours (kWh), moving from No. 11 to No. 8 on the list.
"By using green power, these companies and organizations are showing that business can flourish while taking meaningful steps to reduce carbon pollution," said EPA Administrator Gina McCarthy.
EPA defines green power as electricity produced from solar, wind, geothermal, biogas, eligible biomass, and low-impact small hydroelectric sources.
"Making cleaner choices to power our communities, institutions and businesses reduces the pollution that contributes to climate change, protects America's health and environment, and supports continued growth in the green power sector," said McCarthy.
The top 10 partners on the Top 100 list are:
1. Intel Corporation based in Santa Clara, California
2. Kohl's Department Stores based in Menomonee Falls, Wisconsin
3. Microsoft Corporation in Redmond, Washington
4. Whole Foods Market based in Austin, Texas
5. Google Inc. based-in Mountain View, California
6. Wal-Mart Stores, Inc. based in Bentonville, Arkansas
7. Staples based in Framingham, Massachusetts
8. Apple Inc. based in Cupertino, California
9. City of Houston, Texas
10. U.S. Department of Energy headquartered in Washington, DC
In total, the combined green power usage of the Top 100 Partners amounts to nearly 24 billion kWh annually.
For the eighth year, EPA is encouraging green power use through the College and University Green Power Challenge. Out of the 33 competing conferences, the Big 10 is this year's conference champion, using more than 309 million kWh of green power annually and avoiding carbon pollution equivalent to some 30,000 American homes.
The University of Pennsylvania continues as the top individual school in the challenge for the seventh year in a row, purchasing more than 200 million kWh of wind power annually – more green power than any of the 78 other competing schools.
The Green Power Partnership includes more than 1,200 organizations purchasing some 28 billion kilowatt-hours of green power annually, avoiding carbon pollution equal to the electricity use of more than 2.4 million American homes.
Copyright Environment News Service (ENS) 2014. All rights reserved.