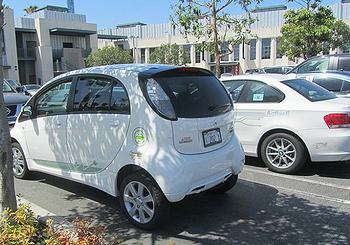 WASHINGTON, DC, June 24, 2013 (ENS) – Electric cars and trucks and expanding electric vehicle charging infrastructure will be a special focus of attention at the Alternative Clean Transportation Expo, which opened today at the Walter E. Convention Center in Washington.
The three-day event, called ACT Expo, is the largest conference dedicated to alternative fuels and advanced vehicle technologies in North America.
It will bring together key players from across the industry for an assessment of the challenges and opportunities for zero-emission transportation. Electric, hybrid, hydrogen, natural gas, diesel, propane autogas, and renewable fuels will be showcased at the event.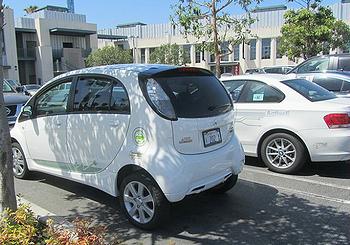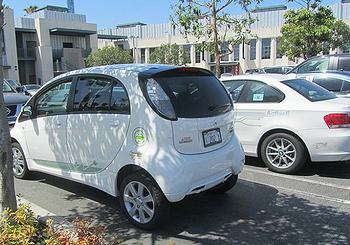 "ACT Expo provides the EV industry a tremendous platform to showcase the performance and efficiency of electric drive to thousands of clean transportation stakeholders," said Brian Wynne, president of the Electric Drive Transportation Association.
"The three-day conference and trade show will help attendees experience the latest EV technology advancements and highlight how the industry will evolve to meet growing infrastructure demand at a time when transportation and energy issues are at the forefront of domestic policy discussion," Wynne said.
With consumer choices in electric light-duty vehicles now widely available, integrating new strategies and policies to accelerate the development and commercialization of electrified fleets will be the focus of the market.
The 2013 ACT Expo will address pressing issues common to fleets and end-users, including project development, economic factors and implications of the technology for the profession, said Wynne.
Electric vehicles have gained traction over the past year with the support of industry stakeholders and advocacy initiatives.
Among recent advances, the U.S. Advanced Battery Consortium just pledged to improve next generation advanced energy storage technologies for vehicles.
And the Georgetown Climate Center established their support and awareness for electric vehicles by creating an inventory of EV training courses offered in the Northeast region.
Gladstein, Neandross and Associates, organizers of the ACT Expo, have announced that Tom O'Brien, managing director, president and chief executive of the nation's largest full-service truck stop chain, TravelCenters of America (TA), will deliver the keynote address at this year's event.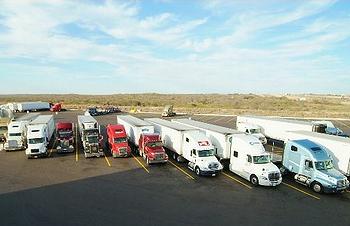 In April, TravelCenters of America announced that it, together with fellow ACT Expo sponsor Shell Oil Products U.S., would construct and operate a network of natural gas fueling lanes at existing TA locations along the U.S. Interstate Highway system.
O'Brien said, "TA, together with Shell, is putting forth significant strategic effort and investment in reaching for what may be a milestone achievement for the greater acceptance of alternative fuels by commercial vehicles. We believe our network of existing full service travel centers is the perfect backbone upon which to construct the infrastructure to deliver natural gas for commercial over-the-road uses."
While natural gas is gaining in popularity as an alternative fuel across the United States, so is diesel, propelled by advancing technology.
More than 95 percent of all heavy-duty trucks are diesel-powered, as are a majority of medium-duty trucks, according to the Diesel Technology Forum, a nonprofit national organization that is participating in the ACT Expo.
"Emissions from today's diesel trucks and buses are near zero due to more efficient engines, more effective emissions control technology and the nationwide availability of ultra-low sulfur diesel fuel," says the Diesel Technology Forum. "New diesel technology can reduce emissions from older diesel trucks and buses by as much as 90 percent."
At the show, the Diesel Technology Forum will highlight new technology diesel advancements in both heavy-duty trucks and light-duty passenger vehicles, including one of the newest diesel vehicles available in the United States – the 2014 Jeep Grand Cherokee EcoDiesel.
The new 3.0L EcoDiesel V6 engine delivers clean-diesel technology with low CO2 emissions. Combined with an advanced eight-speed automatic transmission, the 2014 Jeep Grand Cherokee can attain up to 30 miles per gallon on the highway.
On Wednesday, David Abney, chief operating officer of United Parcel Service (UPS), the world's largest package delivery company, will deliver a keynote address at the ACT Expo.
With a ground fleet of more than 96,000 vehicles, UPS operates thousands of vehicles that have logged more than 246 million miles globally powered by alternative fuels or clean vehicle technologies including: propane since 1980; compressed natural gas since 1989; hybrid-electric since 1998; liquefied natural gas since 2000; all-electric since 2001; ethanol; and hydraulic-hybrids.
"When it comes to green fleet technology," Abney said, "we are constantly challenging ourselves to move beyond the efficiencies we've already achieved so we and others can benefit from innovation."
Copyright Environment News Service (ENS) 2013. All rights reserved.
© 2013, News Editor. All rights reserved.