WASHINGTON, DC, February 27, 2014 (ENS) – The governments of Alberta and Canada have been "lying," to cover up the health impacts of the Canadian tar sands industry on northern Alberta communities, a Canadian medical doctor told U.S. senators at a news conference Wednesday on Capitol Hill.
Dr. John O'Connor, a family physician who serves mostly aboriginal patients between Fort McKay and Fort McMurray, appealed to the lawmakers "to keep up the pressure. This is an ongoing tragedy. A total disgrace."
Dr. O'Connor was invited to brief two U.S. Senators on the health effects of extracting, refining, transporting and burning the world's largest deposits of bitumen, or extremely heavy crude oil, located in northeastern Alberta.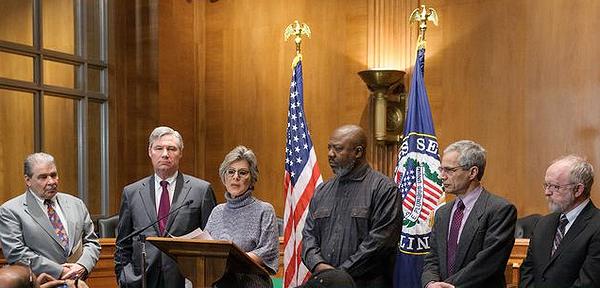 Senator Barbara Boxer, a California Democrat who chairs the Senate Committee on Environment and Public Works, and Senator Sheldon Whitehouse, a Rhode Island Democrat who serves on the committee, invited Dr. O'Connor to Washington to brief them on his experiences.
Saying the health impacts of tar sands oil are being ignored, the two senators Wednesday called on Secretary of State John Kerry and the Obama Administration to conduct "an immediate and comprehensive study" of the public health risks to communities from the proposed Keystone XL pipeline that would carry diluted bitumen from Alberta, across the U.S.-Canada border to refineries on the Texas Gulf Coast.
"Health miseries follow tar sands – from extraction to transport to refining to waste disposal," Senator Boxer told reporters at the news conference.
O'Connor said he came to Washington "with absolutely no political agenda" but felt he had to act as an "advocate for patients" because his frequent calls for Canadian authorities to take precautionary measures of safeguard the health of northern Alberta communities have been ignored.
"In my experience, when pressure is exerted outside Canada, the government reacts," said O'Connor at the Washington news conference.
"These are published, peer-reviewed studies that indicate that the government of Alberta and Canada have been lying, misrepresenting the impact of industry on the environment," said O'Connor.
The Alberta physician cited statistics for rare cancers that are now 400 times more frequent than would be expected in the tiny community of Fort Chipewyan, which lies just north of the oil sands.
O'Connor pointed to the case of Fort Chipewyan Councillor John Chadi who fell ill last fall just 48 hours after being sworn into office. He was diagnosed with rare, incurable bile duct cancer, also found in other people living nearby.
The Alberta government denies any link between the oil sands industry and cancer, stating on its website that there is "insufficient evidence to link the incidence of cancer in Fort Chipewyan to oil sands operations" and rates of cancer are "within the expected range."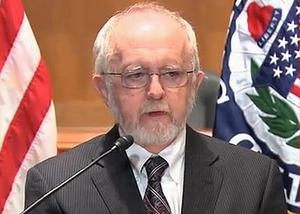 O'Connor said Canadian physicians are afraid of repercussions, "if they dared to speak 'health issues and tar sands' in the same sentence."
But he told the news conference of a December 2013 study by scientists from the University of Michigan and UC Irvine showing that rates of leukemia and non-Hodgkin's lymphoma have soared since 2004, particularly among men who live downwind of emissions from the tar sands operations.
One of those scientists, Dr. Stuart Batterman, professor of environmental health sciences at the U. Michigan School of Public Health, was also at Wednesday's news conference.
"We need to be proactive and avoid this situation in the first place," Batterman said. He said the problem should be solved before cancer develops, not relying on damage control after the disease has appeared.
Boxer told reporters at the news conference, "We need to clearly understand that as tar sands oil flows to our Gulf Coast refineries, it will increase the toxic pollution that already plagues communities like Port Arthur, Texas, which is near many refineries that will process tar sands."
Hilton Kelley, a community representative from Port Arthur, told the news conference that his city is already on the U.S. EPA's list of cities with dangerous ozone levels, and its residents suffer from asthma, respiratory ailments, skin irritations, and cancer. Tar sands will add another threat to Port Arthur and other communities that are already in distress.
"To get to the Gulf Coast, tar sands will be transported by pipeline through communities in environmentally sensitive areas in six states. We know from experience how harmful this can be, because tar sands oil is very difficult to clean up when a spill occurs," said Boxer.
In their letter to Secretary Kerry requesting a public health study of the Keystone XL pipeline, the senators wrote, "Tar sands oil is very difficult to clean up when a spill occurs, and a 2010 tar sands pipeline spill into the Kalamazoo River still has not been resolved."
"In neighborhoods in Detroit and Chicago, massive open piles of tar sands waste byproduct, known as "pet coke," have resulted in billowing black clouds containing concentrated heavy metals. Children playing baseball have been forced off the field to seek cover from the clouds of black dust that pelted homes and cars," the senators wrote.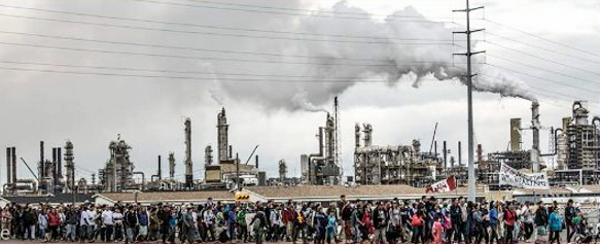 First proposed by the Alberta company TransCanada in 2008, Keystone XL requires a Presidential Permit because the pipeline would cross the U.S.-Canada border into Montana.
The State Department is responsible for reviewing applications for cross-border oil pipelines, deciding whether the pipeline would serve the U.S. national interest and making a recommendation to the President, who makes the final decision.
The Keystone XL pipeline is now in the National Interest Determination/Final Decision phase after years of environmental impact reviews and challenges to those reviews.
In their letter requesting an assessment of the public health risks, Boxer and Whitehouse wrote, "The Final Supplemental Environmental Impact Statement was woefully inadequate regarding human health impacts, and we believe it is critically important that peer-reviewed research on these issues is fully considered before any decision is made on the Keystone XL pipeline."
"We believe that putting more Americans at risk for asthma, cancer, and other serious health impacts is not in our national interest," the senators wrote to Kerry. "Clearly much more needs to be done before any final decision on the Keystone XL pipeline is made, and we urge you to complete a comprehensive human health impacts study – nothing less than the health of our families is at stake."
Copyright Environment News Service (ENS) 2014. All rights reserved.