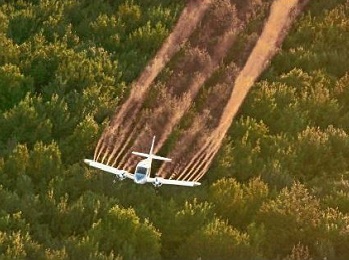 BALTIMORE, Maryland, May 6, 2016 (ENS) – The use of airplanes to spray anti-mosquito pesticides may increase the risk of autism spectrum disorder and developmental delays among children, finds new research presented at the Pediatric Academic Societies 2016 Meeting in Baltimore.
Pediatric researchers with Pennsylvania State University's Milton S. Hershey Medical Center in Hershey, Pennsylvania, and the State University of New York's Upstate Medical University in Syracuse, New York presented their findings to their colleagues in a poster session at the Baltimore Convention Center on April 30.
For this study, the scientists identified a swampy region in central New York State where health officials use airplanes to spray pyrethroid pesticides each summer.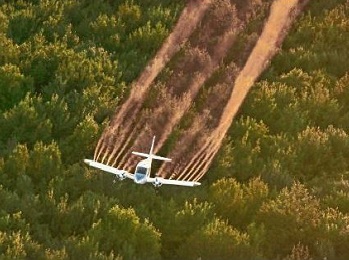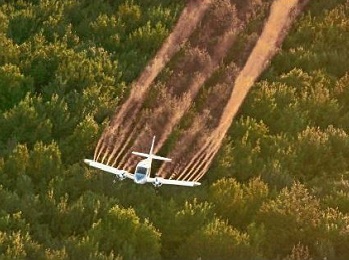 The pesticides target mosquitos that carry the eastern equine encephalitis virus, which can cause swelling of the brain and spinal cord.
Each summer, to combat mosquito-borne encephalitis in the Cicero Swamp region, the New York Department of Health uses airplanes to apply pyrethroid pesticides.
In contrast, surrounding areas are exposed to standard methods of pesticide application, such as controlled droplet application by commercial applicators.
The pesticide that was used for the aerial spraying is Duet. This pesticide is registered with the U.S. Environmental Protection Agency and the New York State Division of Environmental Conservation for this use.
Publicly available mandated reporting data from the New York Department of Environmental Conservation were used to quantify pesticide exposure among zip codes.
The 2013 American Community Survey was used to quantify demographic data. Data from the eight zip codes exposed to yearly aerial pyrethroid pesticides were compared with 16 control zip codes.
The researchers found that children living in ZIP codes in which aerial pesticide spraying has taken place each summer since 2003 were 25 percent more likely to have an autism diagnosis or documented developmental delay compared to those in ZIP codes with other methods of pesticide distribution, such as manually spreading granules or using hoses or controlled droplet applicators.
"Other studies have already shown that pesticide exposure might increase a child's risk for autism spectrum disorder or developmental delay," said lead investigator Steven Hicks, MD, PhD. "Our findings show that the way pesticides are distributed may change that risk."
"Preventing mosquito-borne encephalitis is an important task for public health departments," said Hicks. "Communities that have pesticide programs to help control the mosquito population might consider ways to reduce child pesticide exposure, including alternative application methods."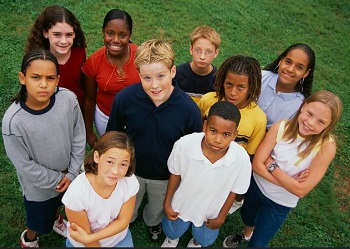 Children with autism spectrum disorder often have these characteristics, according to the National Institutes of Health:
Ongoing social problems that include difficulty communicating and interacting with others
Repetitive behaviors and limited interests or activities
Symptoms that hurt the individual's ability to function socially
Symptoms are typically recognized in the first two years of life.
In the United States, autism spectrum disorder is estimated to occur at one in 68 births, according to the Centers for Disease Control and Prevention, a federal agency.
Autism is the fastest-growing developmental disability. Prevalence of autism in U.S. children increased by 119.4 percent from 2000 (1 in 150) to 2010 (1 in 68). Prevalence has increased by six to 15 percent each year from 2002 to 2010.
Today, more than 3.5 million Americans live with an autism spectrum disorder, and autism services cost U.S. citizens $236-262 billion every year.
Copyright Environment News Service (ENS) 2016. All rights reserved.