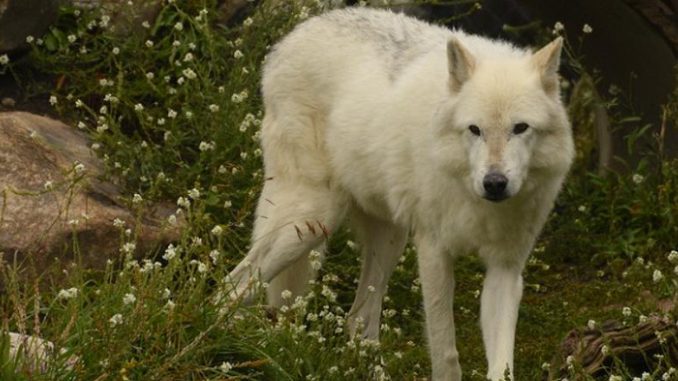 BOZEMAN, Montana, June 10, 2021 (ENS) – A coalition of wildlife advocates and hunters, represented by the non-profit environmental law firm Earthjustice, Wednesday asked the U.S. Forest Service to issue new protections for wolves in designated wilderness areas following Idaho and Montana's enactment of anti-wolf laws.
Submitted to Agriculture Secretary Tom Vilsack and top Forest Service officials, the petition asks the Service for protection of wolves in national forest wilderness areas from new Idaho and Montana laws allowing professional contractors and private reimbursement programs that resemble 19th-century wolf bounties to reduce wolf populations in the two states.
The proposed measures include:
• Initiating a new rulemaking to safeguard the wilderness character of these protected places
• Imposing restrictions on bounty hunting of wolves to prevent wilderness degradation
• Prohibiting wolf hunting and trapping activities by private contractors in congressionally designated wilderness areas
During their 2021 sessions, the Montana and Idaho legislatures enacted anti-wolf laws that target up to 1,800 wolves.
Idaho State Senator Mark Harris, a Republican from Soda Springs, said "no one is trying to eliminate up to 90 percent of the wolf population, down to the bare minimum the state's management plan calls for."
"The reality is, we're going to have over 1,000 wolves in the state at all times. But the current management plan is allowing the wolf population to steadily climb," Harris told the "Statesman" newspaper in April. "What we aim to do is stop the growth."
The wolf advocates say that one goal of the laws is "to artificially inflate elk populations to levels last seen in the mid-1990s, before wolves were reintroduced to their historical range in the Northern Rockies."
"Dispatching trappers and private contractors to cruelly and ruthlessly kill wolves on public lands threatens both the survival of the species and the character of the wilderness areas where they range," said Nicholas Arrivo, managing attorney for the Humane Society of the United States, one of the petitioning groups. "The Forest Service must take action to mitigate the damage that Idaho and Montana's reckless wolf-killing legislation will cause."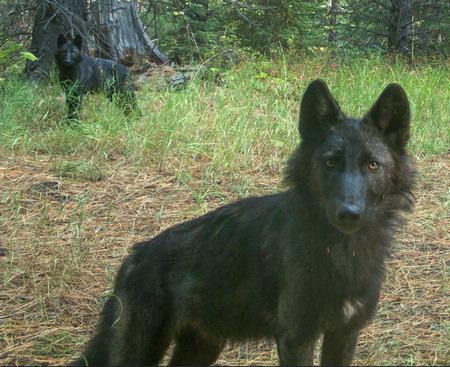 Elk populations are currently at or above population objectives in most management units, the wolf advocates say, but wolves are being targeted even though the advoacates point to scientific studies showing that drought and excessive hunting quotas, not predation, caused some elk populations to decline.
"A wilderness is supposed to be a wild place governed by natural conditions, not an elk farm," said Earthjustice attorney Timothy Preso. "We are calling on the Forest Service to prevent Montana and Idaho from taking the wild out of wilderness through their aggressive wolf-removal campaigns."
The petition asks the Forest Service to issue new regulations and closure orders to prevent wolf killing by professional and subsidized hunters and trappers across nearly eight million acres of designated wilderness in Idaho and Montana, including such flagship areas as the Bob Marshall Wilderness in northwest Montana and the Frank Church-River of No Return and Selway-Bitterroot Wildernesses in central Idaho.
The groups' petition focuses on a guarantee in the 1964 Wilderness Act that the Forest Service must manage designated wilderness as "an area where the earth and its community of life are untrammeled by man, … retaining its primeval character and influence, … which is protected and managed so as to preserve its natural conditions."
New laws that authorize professional contractors and subsidized trappers to drive down wolf populations threaten to degrade wilderness conditions by upsetting the balance of predator and prey and eliminating a keystone wildlife species that is an icon of the wilderness landscape.
The petitioner groups include the Center for Biological Diversity, Defenders of Wildlife, Friends of the Clearwater, Humane Society of the United States, Humane Society Legislative Fund, International Wildlife Coexistence Network, Montana Wildlife Federation, Sierra Club, Western Watersheds Project, Wilderness Watch, and Wolves of the Rockies.
"Wolves are essential to the overall health of ecosystems, but Montana and Idaho's new laws aim to decimate their populations in the Northern Rockies. We cannot allow the modern equivalent of a bounty system for wolf killing to operate in wilderness areas— the very places meant to provide refuge for wildlife to thrive," said Dan Ritzman, director of Lands, Water and Wildlife at the Sierra Club.
"With the extinction crisis bearing down, we need wilderness areas to remain intact and in support of life-sustaining biodiversity more than ever."
Featured image: White wolf in Montana, September 10, 2019 (Photo by Amaury Laporte)
Environment News Service (ENS) © 2021 All Rights Reserved.