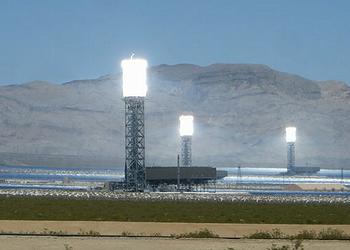 SACRAMENTO, California, February 16, 2016 (ENS) – A bipartisan group of 17 governors today signed the Governors' Accord for a New Energy Future – a joint commitment to pursuing modern electric grids, as well as cleaner energy and transportation solutions.
"With this agreement, governors from both parties have joined together and committed themselves to a clean energy future," said Governor Brown. "Our goal is to clean up the air and protect our natural resources."
Democratic and Republican signatories to the accord, representing 127 million Americans, commit that their states will work together to continue diversifying energy generation, expanding clean energy sources, modernizing energy infrastructure, encouraging clean transportation options and securing a stronger national energy future.
Developing and supporting clean transportation is an important part of the new collaboration.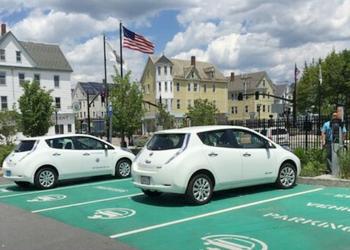 "Hundreds of thousands of electric vehicles, and tens of millions of vehicles using alternative fuels, are driving on American roads, and fuels such as natural gas, biofuels and hydrogen are increasingly available to power vehicles," the Accord states.
"Supporting automakers' and fueling companies' market expansion for these new vehicles and fuels expands consumer choice, lessens dependence on petroleum and reduces pollution. By supporting needed infrastructure development, incentives and policies when appropriate, our states will encourage expanded use of these new technologies," states the Accord.
Washington Governor Jay Inslee said, "This Accord is a bipartisan call for states to step up and help lead the work to modernize our nation's electric grid, build an efficient and clean transportation system, and develop and deploy the clean energy technologies needed to secure a prosperous and healthy future for our children and our nation."
"Our states are already transforming energy and transportation to be cleaner, more efficient, and more resilient," the Accord states.
While each state's energy needs and resources are unique, collaboration on a national scale is key to energy policy progress, the 17 governors agreed.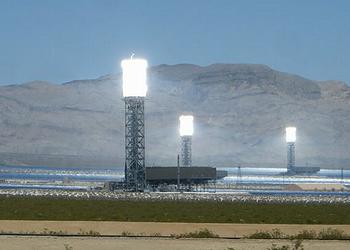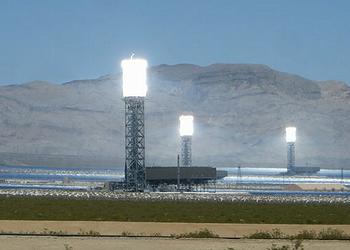 "Many actions taking place in one state can be adapted to meet the needs of other states and scaled across regions," states the Accord.
Rhode Island Governor Gina Raimondo said, "Rhode Island is committed to policies that control energy costs while promoting clean jobs and advancing our environmental goals. While Rhode Island has already taken steps to reduce carbon emissions by supporting the nation's first offshore wind facility, investing in renewables, and encouraging clean modes of transportation, there is more work to be done."
The participating governors, who hail from all across the United States, said they are committed to working together to achieve a stronger national energy future. The Accord will help governors collaborate on policy, planning and best practices.
Connecticut Governor Dannel Malloy said, "Advancing clean energy is about advancing our future. In Connecticut, we have coupled a forward-thinking vision with first-in-the-nation initiatives that dramatically reduce carbon emissions."
"We believe that economic growth and environmental protection aren't mutually exclusive, but can happen in concert – we can indeed create good paying jobs, lower electricity bills for residents, and embrace greener, cleaner forms of energy," said Malloy.
The Accord provides participating governors with a mechanism their states can use to collaborate, learn from one another and leverage partnerships in energy planning and policymaking.
Vermont Governor Peter Shumlin said, "We just learned that 2015 was by far the hottest year on record for our nation, reminding us that we can't move quickly enough to revolutionize our energy sources and transition to clean and sustainable solutions." … "Together we can advocate for the technological solutions that will encourage the clean energy transformation this country and the world so desperately need."
The governors agreed that "states are once again poised to lead" the United States to "embrace a bold vision of the nation's energy future."
Copyright Environment News Service (ENS) 2016. All rights reserved.