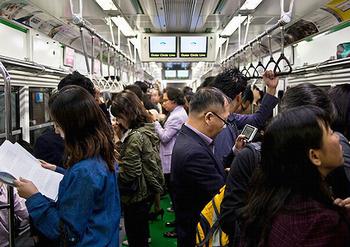 SEOUL, South Korea, April 9, 2015 (ENS) – Over 100 mayors and elected leaders today adopted the Seoul Declaration, which details how they intend to make their cities sustainable.
The Seoul Declaration for Sustainable Cities is one of the major outcomes of the ongoing four-day ICLEI World Congress 2015 – the largest gathering of urban sustainability leaders worldwide.
ICLEI-Local Governments for Sustainability, a network of over 1,000 cities, towns and metropolises, is committed to building a sustainable future. By helping member cities to be sustainable, low-carbon, resilient, biodiverse, resource-efficient, healthy and happy, with a green economy and smart infrastructure, ICLEI affects more than 20 percent of the world's urban population.
Ecomobility is emphasized in the Seoul Declaration, signed in this city of 10.5 million people. The sprawling Seoul metropolitan area is much larger at 25.64 million.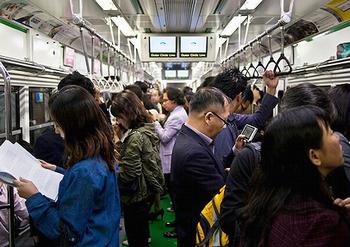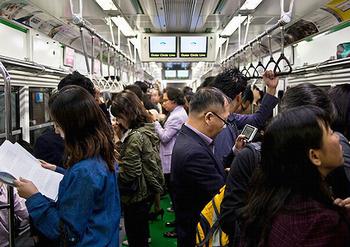 The Seoul Declaration states, "We will prioritize sustainable urban mobility solutions which cater for the needs of all citizens and advocate for the more equitable use of urban space by promoting urban design which integrates human powered, environmentally friendly, and public or shared means of mobility and transportation. We will enlarge and enhance the activities under the EcoMobility Alliance."
ICLEI's new President Seoul Mayor Park Won-soon remarked, "The Seoul Declaration is a major commitment by a huge number of global sustainability leaders to inspire these kinds of initiatives to every city and region, and to work together for a sustainable future."
In May 2013, the Seoul metropolitan government made electric cars available for rent throughout Seoul under its Electric Vehicle Sharing program. Drivers can book a Kia Ray EV online. Charging is free and the rental expenses include insurance costs.
Seoul officials recently announced that the city plans to cut greenhouse gas emissions by 10 million metric tons over the next five years as part of the fight against global warming.
Seoul plans to encourage 10 million of its citizens to take individual actions, including purchasing electricity from renewable sources, recycling and taking public transport.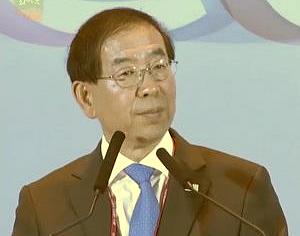 During the ICLEI World Congress opening day on Thursday, UN Secretary-General Ban Ki-moon delivered a message commending Mayor Park for his leadership on urban sustainability.
The UN chief expressed his belief that cities would drive a global transformation and encouraged them to strengthen their networks.
ICLEI Secretary General Gino Van Begin explained, "We all recognize that our world is facing a crisis. Our current societies are exploiting the planet in an unsustainable fashion and we are beginning to face the consequences of climate change."
"As the global population increases, the need for sustainability will become ever greater," said Van Begin. "That is why our members are setting out a vision for sustainable cities."
Mayor Parks Tau of Johannesburg praised the emphasis on EcoMobility and reminded participants that Johannesburg will host the second EcoMobility World Festival in October, during which the Central Business District of the city will be closed to cars.
No cars will be allowed in the Sandton Central Business District. Instead, walking, cycling and use of public transport for the entire month will be encouraged.
This unique event is taking place as part of the EcoMobility World Festival. Johannesburg is the first city in Africa and the second city in the world to host the Festival.
Van Begin said, "An EcoMobility World Festival is the chance for a city to demonstrate to the entire world that citizens and city leaders can make a difference in addressing climate change, urban emissions and urban liveability through mobility. The way we move defines the future of our cities. ICLEI is proud of the citizens and the leadership of Johannesburg for having taken such a landmark decision."
"The EcoMobility World Festival is a once-in-a-life time opportunity for the local community to try out a scenario of future sustainable living," commented initiator and Creative Director of the EcoMobility Festivals, Konrad Otto-Zimmermann, a former head of ICLEI.
"It means experiencing and showcasing an ecomobile lifestyle in a real city, by real people, in real time," he said.
The Seoul Declaration sets forth how the urban executives will go about achieving "Smart Cities."
"To achieve Smart Cities, we will analyze and monitor communication and knowledge production on urban systems and capital, be they physical, (e.g. energy, water, waste, transportation emissions) or social (e.g. social and economic inclusion, governance, citizen participation)."
"We encourage investment in smart urban infrastructure, smart governance, information and communication technologies (ICT), performance measurements, indicators and standardization, sustainable construction and planning, and promoting local renewables," the Declaration states.
The Declaration states that urban leaders will "promote city-to-business cooperation platforms, and will partner with the WBCSD [World Business Council on Sustainable Development] to institutionalize new local government-business cooperation models."
James Nxumalo, the Mayor of Durban, South Africa and ICLEI Vice President, welcomed the commitment of the Seoul Declaration to new cooperation initiatives between cities and small island states on adaptation and resilience.
Mayor Kinlay Dorjee of Thimphu, Bhutan, described how Bhutan has established a Gross National Happiness index, introducing meditation and the study of green initiatives in schools.
Andrea Reimer of Vancouver, British Columbia's City Council outlined Vancouver's plan to become the greenest city on Earth by 2020, saying, "People will embrace significant action when they see significant leadership and they have the tools to act."
Copyright Environment News Service (ENS) 2015. All rights reserved.