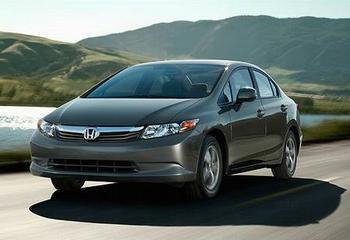 TALLAHASSEE, Florida, May 14, 2013 (ENS) – Florida lawmakers have approved three pieces of legislation to promote the use of natural gas fuel for vehicles in Florida. Governor Bill Scott is expected to sign them shortly.
The legislation provides a five-year incentive to encourage commercial fleet owners to invest in new natural gas vehicles through grants administered by the Office of Energy at the Florida Department of Agriculture.
The measure would eliminate existing decal and license programs for natural gas fuel, and instead require the same licensing and taxes that now apply to diesel vendors.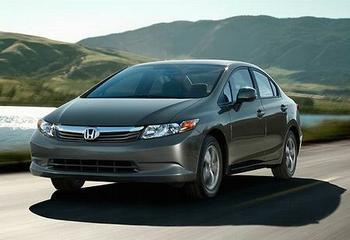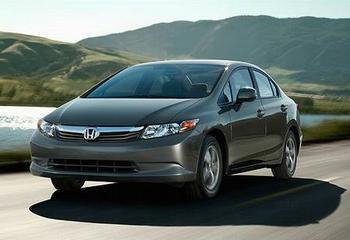 The legislation also requires the Office of Program Policy Analysis and Government Accountability to complete a report reviewing taxation of natural gas motor fuel.
Eric Criss, chairman of the Florida Natural Gas Vehicle Coalition, congratulated the legislature on its action.
"Florida now leads the nation in our crucial drive toward energy independence. This is an important step forward in America's evolving national security policy and in protecting our environment," said Criss.
Members of the Florida Natural Gas Vehicle Coalition are diverse group of Florida employers including beer distributors such as Champion Brands, waste-hauling companies such as Waste Management, and package delivery companies such as United Parcel Service, UPS.
The popularity of American natural gas among Floridians contributed to the bill's success, the Coalition said in a statement.
In February, the Coalition announced the results of a public opinion survey conducted by TelOpinion Research February 7 – 12, 2013.
The survey found that 72 percent of Floridians support a program to help convert commercial fleet vehicles from traditional fuels to natural gas, lessening U.S. reliance on imported oil, creating jobs and improving air quality.
The survey also found that 96 percent of respondents believe it is important to promote energy independence in the United States; 93 percent believe it is important to create new, well-paying jobs; and 95 percent believe it is important to protect Florida's environment.
In 2013, the Florida Natural Gas Vehicle Coalition published an updated study by Fishkind and Associates indicating that a natural gas vehicle incentive program could create over 10,000 new jobs, more than $300 million in wages and over $1 billion in economic impact.
"Governor Rick Scott has a laser focus on jobs and we hope that he will sign this legislation as soon as possible, creating new employment opportunities for Floridians," said Criss.
Natural gas has been used as a vehicle fuel in the United States since the 1930s. In the past, Chrysler, Ford, and General Motors have offered cars fueled by compressed natural gas, or CNG, generally sold to fleets.
But as vehicles fueled by electricity and ethanol have attracted consumers, fewer CNG-powered car have been on the market recently. Automakers withdrew due to slow sales, financial challenges, and limited refueling stations.
Of the 476 alternative fuel stations in Florida today for use by the public, only eight are CNG stations.
Buyers can still choose a new CNG-powered Honda Civic Natural Gas, which runs exclusively on the clean-burning fuel.
The Civic Natural Gas is classified as an Advanced Technology Partial Zero-Emission Vehicle, and Honda is proud to say that "In fact, the Civic Natural Gas is the cleanest internal-combustion vehicle tested by the U.S. Environmental Protection Agency."
General Motors is offering bi-fuel versions of its 2013 Chevrolet Silverado and GMC Sierra pickup trucks that run either on gasoline or natural gas.
Copyright Environment News Service (ENS) 2013. All rights reserved.