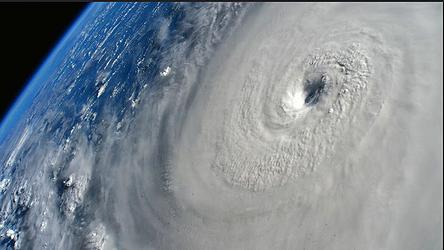 HONOLULU, Hawaii, August 24, 2018 (ENS) – Hurricane Lane is swirling across the Pacific Ocean as a major Category 3 storm, with maximum sustained winds of 120 miles an hour. The National Weather Service is predicting dangerous storm conditions for all islands, with heavy rain, flash flooding, high surf and strong winds.
Late Thursday, Hurricane Lane was located around 175 miles southwest of Kailua-Kona on the Big Island of Hawaii and 240 miles south of Honolulu.
Although the storm has not made landfall, it dumped more than 19 inches of rain on a northeastern section of Hawaii's Big Island during the past 24-hours, the National Weather Service said.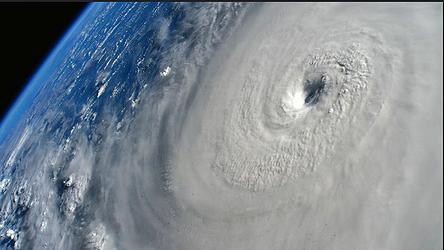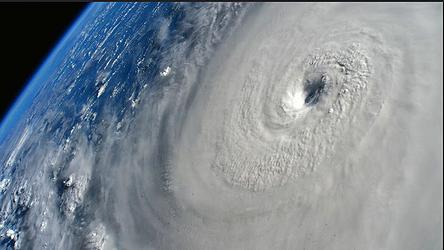 Only two hurricanes have made landfall in Hawaii since the 1950s – Hurricane Dot in 1959, and Hurricane Iniki in 1992.
Lane is moving toward the north-northwest at around six mph. A slow northward motion is expected to continue through Friday. A turn toward the west is expected Saturday and Sunday, with an increase in forward speed, according to the National Weather Service, NWS.
On the forecast track, the center of Lane will move over, or dangerously close to portions of the main Hawaiian islands tonight and Friday. Life-threatening impacts are likely over many areas as this strong hurricane makes its closest approach.
"Everyone on Oahu should be prepared to take a direct hit," warned Richard Henning, a research meteorologist with the National Oceanic and Atmospheric Administration who made three flights into Hurricane Lane this week.
A Hurricane Warning is in effect for Oahu, Kahoolawe, Lanai, Maui and Haleakala Summit on Maui, as well as Molokai. A Hurricane Watch is in effect for Kauai and Niihau.
Rear Adm. Brian Fort, commander of the Naval Surface Group Middle Pacific, said Wednesday that all ships not undergoing maintenance are being moved out of Pearl Harbor and will be positioned to help respond after the storm, if needed.
On Thursday, government employees were sent home and schools were closed so residents could prepare for the storm. Thursday night police began closing some roads to protect potential motorists.
The onset of damaging tropical storm-force winds is expected across portions of the Big Island tonight and on Maui late tonight, with dangerous hurricane force winds expected in some areas Friday.
On Oahu, damaging tropical storm force winds are expected to develop late tonight, with dangerous hurricane force winds expected Friday into Friday night. Tropical storm or hurricane conditions are possible on Kauai on Saturday.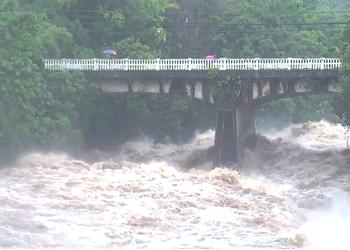 Outer rain bands associated with Hurricane Lane are already drenching all the main Hawaiian Islands, the NWS says. Widespread heavy rainfall and flash flooding is ongoing over portions of the Big Island, which could result in life-threatening floods, landslides and mudslides.
As heavy rain pounds the Big Island, members of the Hilo fire and police departments are going house to house warning residents on some streets to evacuate because of flooding.
Ocean swells generated by Lane will produce very large life-threatening surf and dangerous rip currents along southeast, south and southwest facing shores of all of the Hawaiian islands, with 20-foot waves predicted.
The combination of storm surge and large breaking waves is expected to raise water levels well above normal tides. Water levels could reach two to four feet above normal along southeast, south and southwest shores. Beach erosion and overwash onto vulnerable coastal roadways is expected tonight through Saturday.
The National Weather Service warns that, "Extreme rainfall flooding may prompt numerous evacuations and rescues. Rivers and tributaries may overwhelmingly overflow their banks in many places with deep moving water. Small streams, creeks, canals, arroyos, and ditches may become raging rivers. In mountain areas, deadly runoff may rage down valleys while increasing susceptibility to rockslides and mudslides. Flood control systems and barriers may become stressed."
Flood waters can enter numerous structures within multiple communities, the NWS warns, with some structures becoming uninhabitable or washed away. Streets and parking lots become rivers of water with underpasses submerged. Driving conditions can become very dangerous.
Hawaiian Electric warns that winds and torrential rains driven by Hurricane Lane will likely cause power outages, some of which may last for extended periods. Crews are in place to start damage assessment as soon as the all-clear after the storm, the first step to getting the lights back on as quickly and safely possible.
Oahu customers should download the Hawaiian Electric mobile app to their phones from the Apple Store or Google Play so they can report an outage online directly. Outages reported through the mobile app go directly into the utility's system operations computers to provide restoration planners the best possible picture of conditions.
Hawaiian Electric's customer call centers will remain open for reporting downed power lines or outages at: 1-855-304-1212.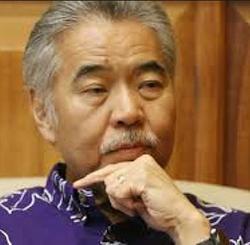 If residents have to evacuate they should consider turning off the whole house electricity at the main.
Governor David Ige has encouraged residents to stockpile two weeks' worth of food and water.
Governor Ige's request for a Presidential Disaster Declaration for the State of Hawaii has been approved by President Donald Trump. Word came late Wednesday afternoon that the governor's request was granted, as Hurricane Lane approached the Hawaiian Islands.
The declaration authorizes the Department of Homeland Security and the Federal Emergency Management Agency, FEMA, to provide appropriate assistance for emergency measures required to save lives and to protect property and public health and safety, or to lessen or avert the threat of a catastrophe.
"The approval of the Presidential Disaster Declaration means that Hawaii will have quick and efficient access to federal resources in the wake of Hurricane Lane, as our communities and residents recover from any damage and losses caused by the storm," said the governor. "We are grateful to the president and FEMA for the swift approval of our request as our state braces for the severe weather ahead."
Copyright Environment News Service (ENS) 2018. All rights reserved.